When time for spring cleaning comes, the best solution is not to dive into the cleaning products offered in stores. This will only ensure you a myriad of chemicals you will be spilling over your carpet, floor, oven and windows. Not only are store-bought cleaners not always sufficient enough for your job, but they will not do so well in terms of keeping you healthy as well. All the toxins they will spill during the home cleaning will not be welcomed by your organism. Luckily, there is a variety of other ways to clean your house without relying on the chemicals.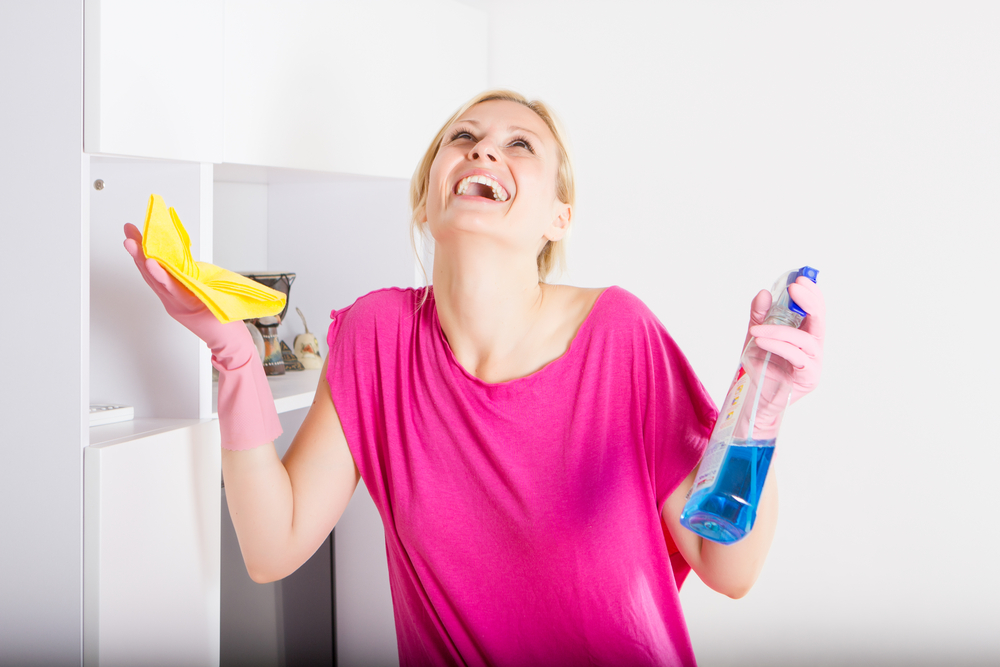 Use the home products from your kitchen cabinet. You know the magnificent four home cleaners: baking soda, white vinegar, lemon juice, and salt. Each of them can separate clean and disinfect, and kill odours with an efficiency that sometimes matches or is upright better than the products in the store. And when used together, baking soda and vinegar can even clean your drain pipes.
Recycle as much as you can. Plastic, paper, metal, cans, food and green waste can all be recycled. Especially in the case of plastic, it has a bad effect on the environment as a whole and pollutes the air even as you are reading this. Recycling will not only save you from the plastic's unhealthy effects, but it will contribute for saving the environment.
Improving the air circulation in the home is also very important. You need to ventilate often, especially when you are in the middle of house cleaning. That way you clear out not only the dust, but some of the chemicals from cleaning products as well.
Use microfiber cloths. They are an amazing replacement to most of the cleaning tools you can use. They can dust and wipe stains with the same ease, they are reusable, and all they need to clean properly is washing them with water.
Use castile soap. This is the most organic form of soap, without any chemicals for colourations and added smells, and it can do plenty of the cleaning you need. It is also used for most of the home-made recipes you can find for eco cleaners, and many items don't need more than a bar a of soap to be cleaned.
If you want to be eco-friendly, then learn about water conservation. Try to use less water while cleaning. That way you can learn more about practicality, swift cleaning, and save money while doing it as well.
And if all of this is beyond your capabilities, then you can just seek our help. A professional cleaner will do fine any job you cannot, and there are plenty of green cleaning companies out there that will do the job just as you should be doing it.
Green cleaning is both easy and rewarding. You don't do more work than with all the supposedly better cleaners, and you get a shiny and healthy home to enjoy.