Most homeowners have very little or no experience in hiring roofing contractors since most of us have to get a roof on top of our homes only once or twice a lifetime. Unfortunately, some of us get impatient when the roofs of our home get damaged due to massive storms, and we quickly hire the services of the first roofing contractor who knocks our door! If you are looking at fixing or replacing the roof of your home, then choosing the right roofing company is imperative to get the job done.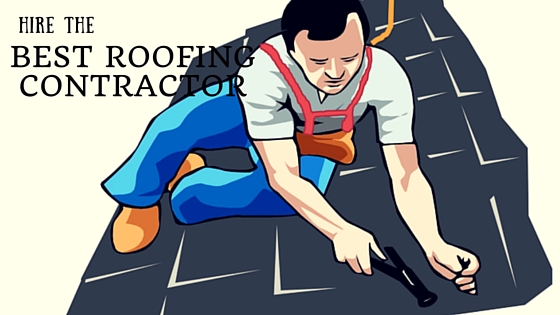 So that you don't make such errors of hiring the services of unscrupulous roofing contractors and fancy finding a roofing contractor who is honest, reliable, and professional then read the following 5 tips!
Tip#1 Extensive Warranties
This particular tip is very important and if you ignore this tip you might end up paying for your roofing contractor's mistake in the long run. Unfortunately, not all roofing contractors can pass manufacturer warranties that also include lifetime coverage of the contractor's workmanship.
Make sure that your roofing contractor provides you with services that are backed by lifetime workmanship warranty. Do your primary research and zero down the most trusted re-roofing company in your city. For instance, if you live somewhere in Maryland, look for the most trusted Maryland re-roofing company!
Tip#2 Check Licenses and Insurance Policies
Your contractor should be able to fetch you a copy of their insurance certificate for legalization purpose. If the contractor does not have insurance for its employees and subcontractors then a homeowner might get stuck into a litigation with the contractor if a roofer sustains injury on the roof of the homeowner.
In certain states where licenses are mandatory, ensure that your contractor provides you with a copy of their licenses. If you live in Maryland, look for roofing and re-roofing company that provide a copy of their licenses.
Tip#3 Don't Rush into Signing off the Contract
There are many roofing contractors who put homeowners into a lot of pressure to sign a contract even before the insurance company gives an estimate for the damage. Your contractor should inspect your entire roof and cross check that the insurance adjuster hasn't missed any damages.
Tip#4 Be Informed of Roofing Materials
For obvious reasons, you don't have to know each and every roofing material in detail. But you should have enough awareness of the basic materials used in fixing and replacing the roof of your home. Besides, you should also stay aware of common industry practices followed by the contractors. For instance, you should know that your roofing contractor should offer you plenty of shingle options in varied styles and colours.
Gather as much information as you can about roofing materials. The more knowledge you have, the easier it gets to hire the best and cheap roofing contractor in Maryland and elsewhere.
Tip#5 Check the Ratings!
Last but not the least, check the company's ratings on the Better Business Bureau (BBB). In order to gauge their competitiveness, it is imperative to look them up on the BBB website and check their scores. Of course, do not hire services of those contractors who do not feature on the BBB website. Your contractor is expected to maintain and improve their satisfaction ratings if they wish to stay in the roofing business.
Last of all
A smart homeowner won't be looking anywhere but locally for hiring the services of a roofing contractor. A local roofing company will be better versed with the regulations and building codes.
And, of course, don't ever pay for all the repairs well in advance. If your contractor is demanding money for all repairs in advance, you better exit from the first available door!