Granite countertops add a touch of elegance to any kitchen space, but for many people, keeping them clean is a challenge. Today, those who are fortunate enough to have this high-end stone in their kitchens can maintain them easily with a few tips, the right cleaning products and the proper equipment.
Before beginning any kind of cleaning process, granite countertop owners should seal the stone. Granite is a solid surface. It is not as porous as marble, but it will still soak up liquid-based products that come into contact with it. To check whether a sealing solution is protecting a granite countertop, dribble a few water drops onto the surface. If beading occurs, then the granite has a secure seal. If the water appears to be soaking into the stone, be sure to reseal the granite before cleaning the surface.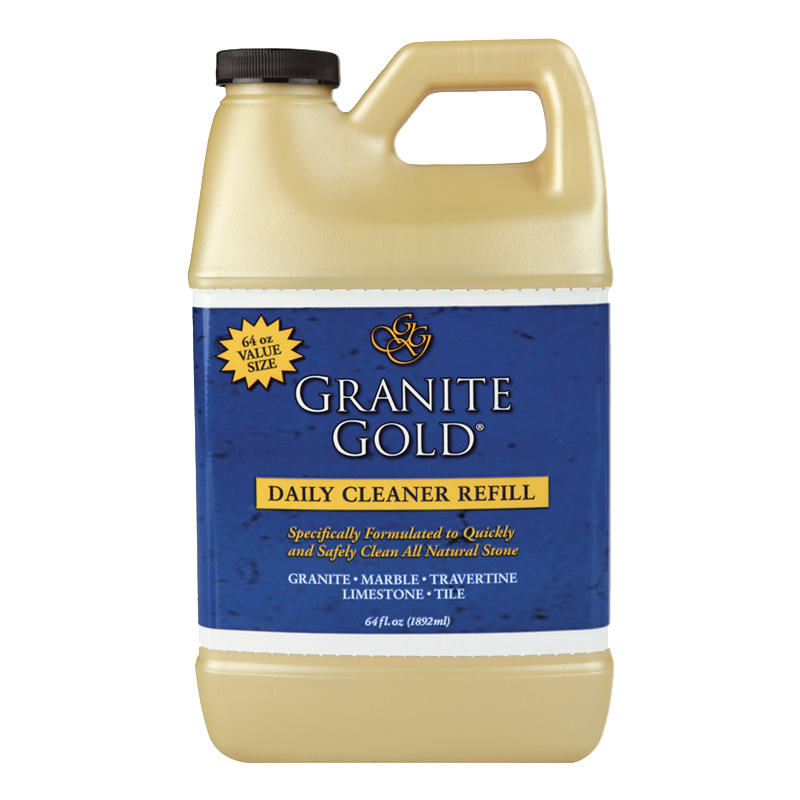 The first cleaning step is to use a soft microfiber cloth to remove dirt and fine debris from the countertop's surface. Those who are cleaning granite should avoid using a paper towel for the job because the product will merely send dust into the corners. This is likely to result in additional cleaning. A microfiber cloth will attract and hold dust and debris.
Once the dust is eliminated, it's time to reach for a cleaning substance. Vinegar and ammonia are acidic-based cleaners. Because these types of cleaners often cause granite countertops to appear dull, avoid them as well as powdered cleaners. Instead, use a cleaning product that is formulated for water or stone. Convenient all-surface wipes are also available for quick cleanups. Wipes that are safe for granite can be used to clean stainless steel, brass and other types of stone.
Various substances deface granite by causing stains. If an oil-based stain is marring the granite surface, a little water combined with baking soda may remove it. Stains resulting from hard water may relinquish their disfiguring ways when they encounter a blend of hydrogen peroxide and water. Due to the natural composition of granite, it is hard and resistant to scratches. If a scratch should appear, consider calling a professional for repair.
In the kitchen, the ability to disinfect countertops is vital. When granite is sealed, it becomes more resistant to bacteria. To sanitize countertops periodically, invest in disinfecting wipes that are also safe for granite. Sanitizing wipes are almost 100 percent effective bacteria killing products. These wipes can kill salmonella enterica, several influenza viruses and staphylococcus. The Environmental Protection Agency, or EPA, has also issued its approval for disinfecting wipes that are designed for granite surfaces.
Maintenance can go a long way in keeping a granite countertop looking nice. For instance, clean up spills as soon as they occur, and keep coasters handy for glasses. If citrus or alcohol-based products rest on a granite counter for long periods, dulling or etching may appear, so be especially vigilant when it comes to spills that feature these substances. Warm water, a clean microfiber cloth and a specially formulated cleaning product are an ideal combination for daily granite countertop wipe downs. Disposable wipes are another good cleaning option. Avoid placing hot pans or other items directly on granite. Instead, protect the stone with a hot pad or trivet. Also, be sure to reseal the stone about every two years. With proper care and maintenance, granite countertops can last for years in both style and functionality.
Have a question regarding Cleaning Granite Countertops Call (858-499-8933) ,  post or tweet the stone care experts.