There are many situations in your life when you need to rent a car. Let's says if your car just got towed for wrong parking or you are planning a trip to a new destination, for all these and much other reason you'll have to renting car.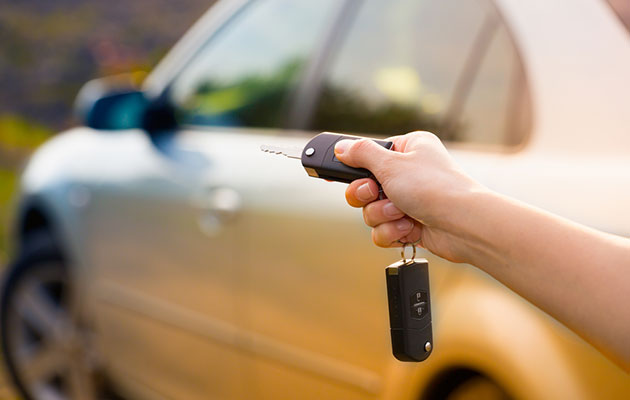 However, there are many factors like weather, time, insurance, and safety which need to be taken into consideration while choosing a car rental service. So before taking the rental car, follow the steps below:
Do Your Research: The first baby step is to sit back and do a thorough research on companies offering the rental service in your local area. During your research look for many nationwide companies who offer services in almost all the cities. Narrow down the option and pick the one which is near to your place or destination.
Insurance Information: Rental car companies offer insurance packages. Before renting any car, check with your insurance company to see if the coverage includes a rental car as well.
Rate Offering: Check with the car company for the complete procedure of renting a car. Everything from fuel charge to an early disposal of the car and for any extra fee for the late drop. It will give you an insight of your total expense of hiring a rental service.
Paper Work: Before you pick up the car, ensure that you have all the paperwork required. Documents like a driver license, proof of vehicle insurance, credit card etc. are some basic documents that you will need at the car company.
Carefully Understand the Contract: While rental car companies will make you sign a contract before confirming the vehicle, it is important to read the contract very carefully. Take your time and go through all the details and make sure you ask questions if you do not understand anything. It helps in clarifying anything that could later cause any concern.
Drive Only The One That You Can: It is important to check with the company that they provide the vehicle that you want to drive. Don't just settle for any type of car like sedan if you needed a spacious long car. Just because the bargained price is fitting your pocket do not risk your safety with old fashioned cars.
Inspect the Rented Car: Before you start your journey, perform a 360-degree inspection on the vehicle. Take pictures of the car before starting the journey. Keep a note of any existing scratch, dent, or issues with the vehicle and share the information with rental agency for their note. If you observe something serious, ask for a new vehicle.
Driving Laws Review: If you are travelling to a different state, it is important to understand the legal parameters of that state such as headlights, turning left or right.
Ultimately, whatever kind of car you may be driving, it is important to drive safely? Consider taking a short course or brush yourself up on the information on laws, routes, and rental services for a smooth drive. You can check some recommended websites like exoticcarrentaldtla.com/about-us/ to have quality and affordable rental car experience.