Are you facing constant business challenges that restrain your growth? Are you losing your customers who call after business hours? Research shows that most customers call a company during non-business hours. As such, due to the non-availability of resources, you might lose that opportunity. This results in competitor's benefit as that customer will turn to another service providers to avail the specific product/ service along with better customer support.
Today no customer likes to hear a pre-recorded voice message and that's why most of customers hang-up a call after listening to a recorded IVR. In order to stay competitive, it is vital for a company to attract new clients and keep the existing ones satisfied. Herein, considering call answering services is the most prudent choice to assists your customers in a right manner.
Every business wants to grow and expand its capabilities to sustain in this emerging competition. That's why companies are proactively focusing on their customer demands and providing them with 24×7 call answering support. This process of outsourcing call answering services has become the order of the day to fix your customer queries and gain a competitive edge.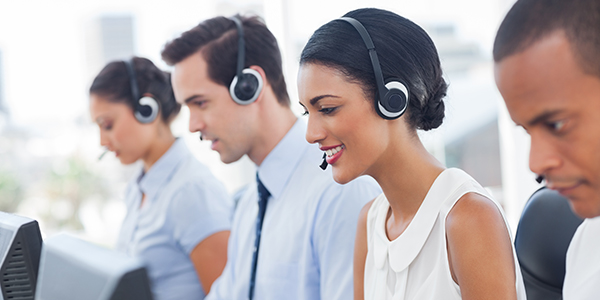 What is Call Answering Service?
It is commonly referred to as telephone answering services or call handling service. It is kind of a service wherein outsourcing service providers answer the customer calls on behalf of companies. It is a cost-effective method to provide the optimum level of customer support to your customers.
Well, in the present time frame, no business wants to miss a sales opportunity which can lead to a huge loss. To avoid further loss and maintain a consistent relationship with your customers, companies are opting call answering services.
What are the Important Features of Call Answering Services?
Here, you can see the important features of call answering services.
Handle customer calls during and after the business hours: Professional customer care representatives handle incoming customer calls and address their queries/ concerns in an appropriate manner. In call centres India, customer calls will be answered throughout the day, as well as, after the business hour.
Answer calls on behalf of the parent company: Though these companies work as a third party service provider, but they represent themselves as the company employee. This is done so as the customer would feel like he/ she is talking to the company's staff.
Transfer calls to the specific professional: Customer care representatives can transfer the call to the specific department if the matter is complicated. There are different departments that handle customer grievances or queries related to sales, order processing, etc.
Message storage option: Every call centre organisation has a customer relationship management (CRM) software, wherein CCE can save the call data. This includes following fields, telephone number, name of the customer, address, and many more fields. As all the data is saved in this database, you can ask the call centre service provider for the details and can also ask for previous data.
Now, it is the time to know the significant benefits of availing call answering services from call centre India.
Never miss a call: No business can afford a missed sales call as sales are the lifeline of a business. There is no point of spending money on marketing efforts and strategies when you are not able to attend the customer call. Call answering service welcome all calls and fast-track your business sales growth.
Round-the-clock customer support: One of the major advantages of hiring call handling services is that they are ready to serve your customers in a 24×7 work environment. A user can call anytime and know about the product/service, prices, specification, etc. Also, if they have any query, they can easily get the solution from the live staff available at reliable call centre India.
Identify quality calls: This process identifies quality calls and then forward calls to companies. In a call centre, customer care representatives make use of efficient software to identify the call needs without picking it. With this, they can prioritize the work accordingly.
In overall, call answering services can increase the chances of creating more sales leads and uplift the business profitability.