Moving home can be a stressful and daunting time, despite all the excitement about living in a new home. There is so much to do that more often than not, something is going to get forgotten. Being fully prepared when you move can save a lot of stress on the day or even a few days in when you realise that the electric doesn't work or that you've lost your cutlery somewhere in transit.
While surveys like the New Home Builder Review, can help you with your home buying decisions and experience, when it comes to moving to a new house, it's down to you to ensure you remember the essentials. Make sure you are fully prepared for your new home and don't fall victim to many of the common mistakes by taking on board the main things to remember when moving into your new home.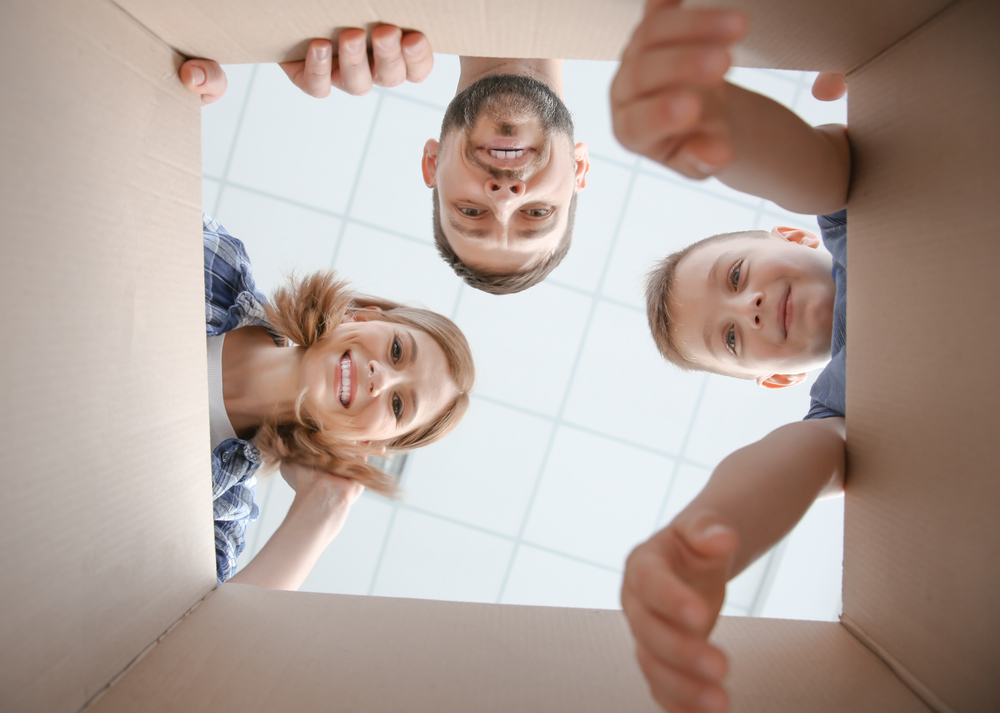 Sort out Your Utility Bills and Insurance
Before you move into your new home, you need to make sure that your energy provider is made aware of the change of address and a meter reading has to be performed on the day to move in so you aren't overcharged for any energy use. You may need to find new energy providers, depending on how far away you're moving, so contacting your current providers to see if they can service your new home is a must if you wanted to avoid a big energy problem when you move in. Similarly, making sure than your insurance is transferable in advance will prevent any problems if damages occur in your new property.
Don't Forget Your Mail
One of the easiest things to forget when moving home is your mail and to avoid the new owners of your old home getting an influx of mail belonging to you, you need to change your address. The redirection of your mail is easily achieved through the Royal Mail website and it will ensure you don't miss anything important before you are able to contact the services you use individually to change your address.
Hire the Right Moving Company
While hiring a moving company is not something easily forgotten, many people underestimate just how much they are going to need moved when they hire a company. Before your belongings are packed up, it can seem like you have a lot less than what you actually do. To avoid extra fees for a second rushed delivery on the day of your move, over estimating is always better than running out of room for the last few boxes.
Don't Rush Your Packing
When it comes to packing up your belongings, at the time it can feel a lot easier to throw everything in a box, tape it up and deal with it when you actually move. In practice, after a hard day moving, the last thing you're going to want to do is hunt for something in a multitude of boxes. It may take a little longer, but when you pack, don't forget to label every box and seal them tightly, that way each box can be placed in the right room of your new home and your belongings will be kept safe during travel.
Interior and Exterior Storage Space
Commonly, when moving to a new home, the new property is going to be a different size and offer different storage options. While your furniture may have been suitable for your old home, it may not be for your new one. Don't forget to properly review the storage space in your new property to avoid last minute furniture buying trips or transporting more furniture that you actually need.
Make Sure the Essentials Are Ready
The last thing you want when you move into your new home is to be searching for the kettle, trying to find bedding or unwrapping items in the hunt for a cup. Setting aside a box with everything you need at the start will stop you hunting for certain items when you arrive. Another top tip to implement before you move is to try and arrange for certain appliances to be set up before you arrive. Fridges and freezers need time to get to the right temperature, so if you're buying new, setting these up in advance could save you from a lot of wasted perishables.
Make Sure the Service Is Consistent After You Move In
One of the most important things that the House Builder Review looks at is the continued high level of developer service provided during your move and after you have moved in. If you are buying a brand-new property, don't forget to ensure that the house is up to standard and inform the developer of any problems so they can be fixed.