Whether you are a contract worker or a freelancer working for various companies from the comforts of your home, you are bound to realize that it is very difficult to work regularly, with full concentration and without much distraction if, you don't possess your own workspace. Just like every other natural phenomenon and nature of a person, there are exceptions to this case as well. Sometimes it is the change in your work environment that brings out an X factor in your work taking it over the edge. However, according to studies, a dedicated workspace is more productive than a random coffee shop or the silence of a library.
So, it is entirely up to you to choose your own workspace, whether it is a cubicle, a shared office space with someone or some firm, or converting that extra bedroom in your house into your office. Here are a few recommendations for you to go through and decide one to make your career boom and to increase your productivity.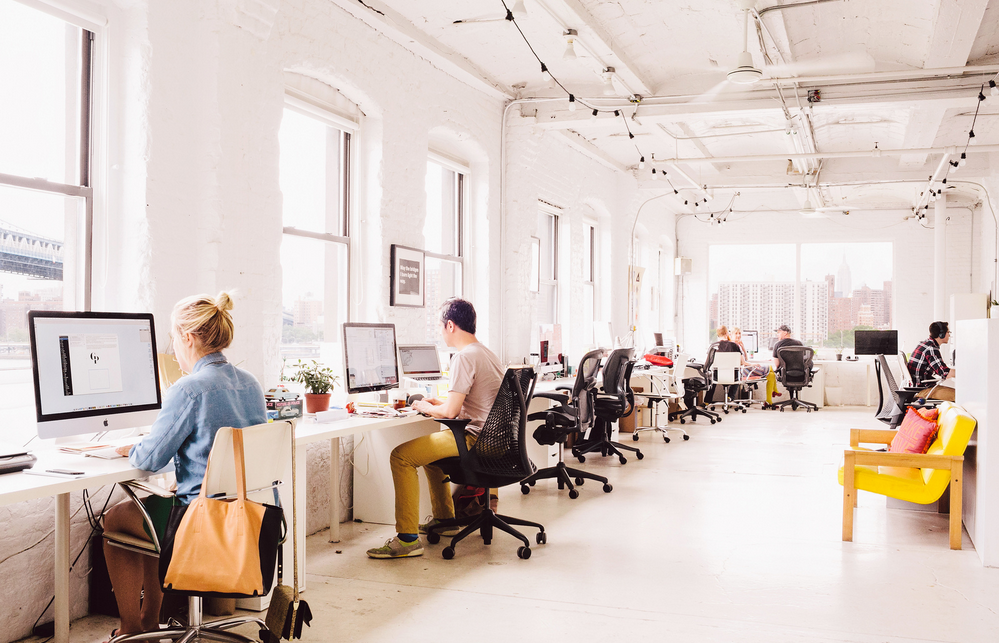 A Place that you Control
Depending upon your field of interest and your work, you can change the environment of the room that best suits your business. To be productive the work environment should be according to your taste and liking and in your office space you can actually control it completely. You can play music or keep the place in pin-drop silence according to your convenience and need.
You don't need to have an entire room to convert and make it in your own workspace. You can be imaginative, work out with a some part of your garage or even your walk-in closet and start your work in peace from the comforts and familiarity of your home. It is more about being innovative than being able to afford huge mansions and penthouses.
Lighting
Natural light is very necessary when it comes to your workspace. It brings a positivity around and removes the dullness. However, if it is not possible to have even a small window or any source of natural light available, you do not need to be upset. Just try and place artificial lighting in adequate quantities. Proper lighting is crucial when it comes to your workspace, because if it is not proper it can lead to continuous headaches and strain in your eyes. The lighting need of different profession differs considerably. For a writer, it should be according to the plot of his story and for a designer it should be very colorful and bright with a lot of different photographs to maintain that creativity around and inspire you in your work.
A Dedicated Computer
It depends on your work, but a dedicated computer is a compulsion though the printer and scanners are optional. The primary objective of your office space is that you don't need to share it with anyone. You can't afford your child or your loved one busy on your office computer while you are on the clock, and also there is an added factor of your files getting misplaced or deleted. Get the technology you need and write it down while filing your taxes.
A Functional Desk and a Comfortable Chair
Your desk should be multifunctional. As you might need to note down ideas, store them or pen them down. There should be adequate space for your files and papers. Your desk should be useful instead of being new and fancy. Old wooden desks are better than their newer and cheaper counterparts and also recycling is eco-friendly. So choose wisely. Also, if you need to work in long shifts, you tend to spend most of your time in your chair rather than your bed or your couch. You need to treat your body well so that it can bear the work pressure and also remain active enough for your social life. For that, a comfortable chair is much more important than a stylish one.
Organized Workspace
When everything you need is within your hand's reach, and it is kept in a proper non-haphazard manner, it automatically starts showing in your productivity. A cluttered workspace doesn't function as good as a clean and organized workplace. When your work desk is messy, a lot of time is hampered in finding the stuff you need, things are not properly arranged leading to anger and frustration. Keep your work environment clean and enjoy uninterrupted work
Some Inspirations
Always have something that brings a smile to your face when you are distressed. It can be anything, Quotes by someone you admire, some motivational picture or something personal like your child's photo or even your dog's. But it should be of something that you love and admire. Something that puts you out of your misery, pain and brings a smile to your face in moments of boredom or frustration.
Have your office the way you want it to be, something that motivates you without any pressure or force and bring a spark of hope in your life and career.
Virtual Office Space Miami : http://www.yesworkspaces.com/