There are so many ways to get fit from joining a gym to keeping motivated with a personal trainer or if you like something a bit more social, perhaps exercise classes are your workout of choice. There is always a wave of excitement for a new type of class, think of Jane Fonda bringing aerobics into the living room in the 80's and Zumba taking the UK by storm a few years ago, classes are still proving to be a popular as ever. For losing weight some people need a more extreme approach. Dedicating a week or more to a new regime with strong leadership and direction is often just the push people need to make massive transformations in their lives.
Back to Basics
The fitness boot camp is a military style physical training programme which can be led by both personal trainers and military personnel. They were originally designed by the armed forces to build strength and fitness via intense interval style training and just as the military are adopting softer programmes such as yoga and Pilates to their agenda, fitness fanatics are adding old school military fitness routines to ring the changes to their normal workout. Their popularity began in the UK in 1999 when they were brought over from the US and have gained particular recognition within the weight loss arena.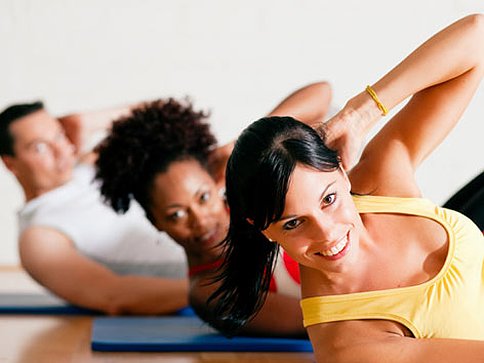 What happens at Boot Camp?
From stretching and running with sessions of interval training including lifting weights or objects to intensive cardiovascular sessions, all will end with yoga style stretching. You might find yourself learning martial arts moves and certainly you will do classic exercises such as push ups, lunges and crunches as well as sprints and drills. Whatever you do, one thing is for certain, expect to be pushed to your limits and taken out of your comfort zone. You can also expect great results. Many programmes will offer advice on diet and nutrition offering the full transformational, life-changing experience. Whether held outdoors, indoors, residential or non-residential, this type of programme is enough to get people back on track to a healthier lifestyle.
The Benefits
Whether you choose to go abroad to get fit or whether you choose your local Cambridge or Northampton boot camp you will find the sheer fact your focus will be on your health and fitness regime, you will struggle not to get something positive out of the experience. The advantages of working out with a team of like-minded people with a similar goal to you will help keep you motivated. The sheer dynamic of the group will create energy and the camaraderie of the team will keep everyone going when they want to give up. Those that find it hard to exercise alone will enjoy the group effort and the constant attention of the instructor will ensure you are working to capacity throughout. With someone driving you when you are close to giving up and a peer group experiencing the same pain and exhaustion, you are more likely to keep going rather than give up! This challenging and varied workout will build strength and endurance.
Choose Your Poison
Not all boot camps are the same. There are many different types from the extreme to the luxury. You may have a weight loss goal, a figure you have to lose in the week you are there or you may want to learn how to prepare nutritional food, the options are endless. You can combine 5 star luxury with your weight loss goals at resorts offering activities such as boxing or hiking as well as the tough interval training sessions but instead of being followed by the usual stretching or yoga session you can opt for an aromatherapy massage followed by a world class meal.  With non-military style activities or camps with a holistic approach and spa facilities you can reach your weight loss and fitness goals whilst combing a relaxing break too.