Working from home can be a fantastic experience, not only can it save you money and time in commuting but it also allows your freedom and control in order to organise your own work. Of course, in order to make working from home work for you, you need to make sure maximize productivity with a properly designed office. Struggling to get off the mark? Take a look at the tips below to make sure your office space is designed best for you.
Set office hours
Many successful freelancers give credit to their set office hours, you may be at home but that doesn't mean that you should be laying on the sofa in your pyjamas with a laptop on your legs (with a tin of Quality Street and Jeremy Kyle on the television). It is important to inform any family and friends that you are still working and should only be interrupted if urgent. Caller display on your phone can help screen out personal calls during work time. Remember that even at work you are allowed breaks too – so it is important to dedicated time for a lunch break and mini drink and toilet breaks in-between that too.
A dedicate space
Trying to get work done at the dining table is a recipe for disaster. There are far too many distractions – not to mention the fridge! You'll end up wasting too much unnecessary time setting up and packing up at the end of each day. You need to have a dedicated work space, ideally with a door you can close.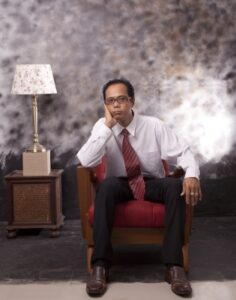 Furnish it
Now who doesn't love a trip to IKEA? Think about investing in a good-sized desk, don't necessarily go for the most expensive, try them out and find the one most comfortable for you and the support you need and a desk lamp that offers bright, clear task lighting (but not too bright that it gives you a head ache!) If you need to host client meetings, make sure you have a seating area for guests and at least one spare chair.
File it
Know whether you are an organised person or not, having on hand bookshelves, filing cabinets, files and on the desk shelving will allow you to categorise your work load and make sure you don't lose anything! You don't have to settle for plain metal looking, again there are plenty of quaint Cath Kidson-esk design or you could go for leather!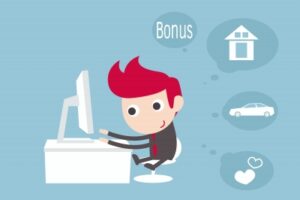 Support technology
If you are going to invest all this time money and effort into making your new office space as usable and possible then it is important that you protect your computer and other sensitive electronics with a surge-protection power outlet. A universal power source will provide short-term power to your computer so you can save files and shut down in a blackout. Also, consider online cloud storage, Apple offers exactly that, which lets you access your files anywhere.
Go all in
An all-in-one printer, scanner and fax machine is an affordable and crucial! You don't necessarily realise how much you rely on a printer in order to print, scan and fax until you start working from home. Remember to buy a shedder to destroy any confidential information you may be dealing with. If you can't afford to buy your own kit to begin with then try and source local and affordable printing service that can help with any of your printing needs in the interim.
Keep the line free
If your job/role requires you to spend a lot of time on the phone, invest in a headset or a good-quality speakerphone to free up your hands while chatting. Not to mention it will save your neck ache but it will also save you fighting your family for phone access or be interrupted in the middle of an important call, so consider installing a separate phone line. If you're self-employed, the monthly bill is tax-deductible – bonus!