Australia is famous for its beautiful weather, stunning scenery, and interesting culture. You may be bearing in mind a move to this unique country because you need a change or for a new job. To move to Australia, first of you will need to apply for the correct visa. You should also organize your travel and accommodations before you leave and make final arrangements so your arrival can be easy. Everyone needs an easy way to get pr in Australia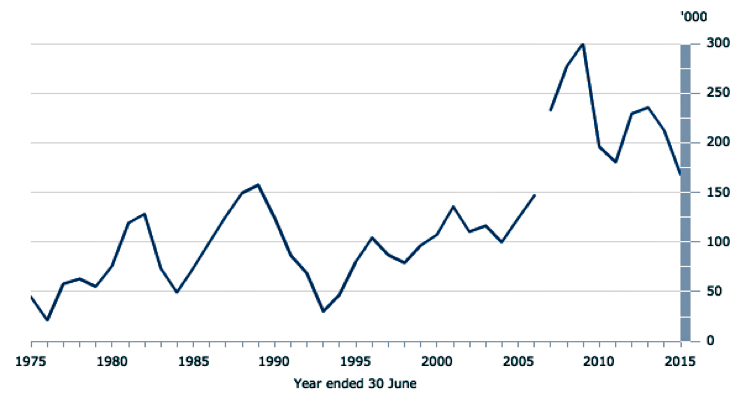 Let's know some of the basic requirements Australia Skilled Visa.
The requirements for an Australia Skilled Visa are as follows:
Age – you must be under 45 at the time when you apply ;
English language – you should have a good command of the English language to work in Australia.
Nominated occupation – when you apply you nominate a skilled occupation, which fits your skills and qualifications. This occupation must be found on the Medium and Long-term Strategic Skills List.
Skills assessment – before you apply check that your skills are assessed by the Australian assessing authority designated to assess your nominated occupation (which will usually have specific qualifications requirements) or not. You have to be much skillful than you can fulfill the demands of authority.
Health assessment – you should be of reasonably good health and all applicants must have their health assessed by a panel doctor and undergo a medical examination; and
Character assessment – you have to be of good character and this too will be assessed.
Other different categories for getting the easy way to migrate to Australia
Let me list out there for you:
Skilled Independent Visa 189: For those skilled workers who are willing to come, work and settle in the country on their own; without having any nomination/sponsorship from any state/territory or relative in Australia.
Skilled Nomination Visa 190: For those skilled workers who are nominated by a particular state or territory of Australia. The candidate under this visa has to make sure to live and work in that state or territory for at least 2 years of time.
Provisional Visa (Temporary) 489: For those who are willing to come, work and settle in the country after a relative or state sponsors you. This visa is valid for a period of 4 years.
Keep yourself up to date-Australian Immigration Law is constantly changing. The following resources may assist in keeping on top of the changes:
Skillselect: this website has updates on EOI invitation rounds
Migration Blog: updates on changes to immigration laws
ComLaw: migration legislation and updates
Procedures Advice manual: the Department of Immigration's policy manual, not publicly available
State Migration Plans: Government of every state has a different list of occupations which are most demanding in their area.
Skills Assessment Authorities: each skills assessment authority has their own criteria. We recommend that you monitor the site for your occupation to pick up any changes.