Figures released by Victim Support suggest that one in three fraud victims are aged 65 or older. This won't come as a massive surprise, there is an acceptance that the elderly and frail are more susceptible to fraud and crime, but when the figures are detailed in black and white, it can still come as a bit of shock.
The organisation received 39,272 fraud referrals in England Wales in the past year and 35% of the victims were aged 65 or over. When you take on board that this age group makes up just 18% of the population, you start to worry about the way that the elderly are being targeted.
Over 75 year olds suffer a lot of Crime
Further analysis indicated that a total of 22% of victims were actually aged 75 or over. This age group makes up 8% of the overall population in England and Wales so this is a very disturbing figure. There is a need to provide the elderly with the information and knowledge to be aware of fraud so that they have a better chance of avoiding being the victim in this style of case.
There is also a need to make it easier for the elderly to report this crime and for them not to be ashamed or embarrassed about falling victim to this sort of crime. Sadly, too many elderly people will think that it is their own fault and will decide not to tell anyone of their situation. One of the problems with taking this sort of attitude is that it may mean that plenty more people will be subjected to the same sort of crime.
There is no doubt that elderly people take a great pride in looking after themselves but there is a need to remove the stigma of being the victim of this sort crime.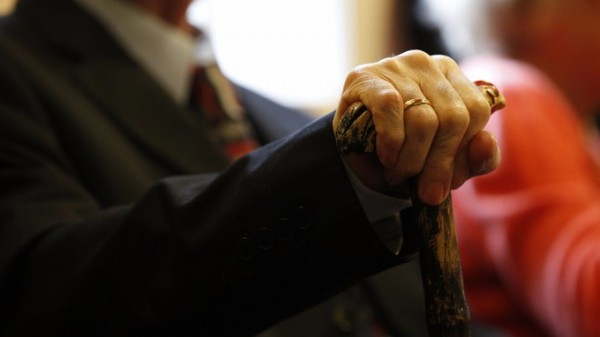 One of the most worrying aspects about fraud and the elderly is that it can happen in so many ways, including:
With more and more people using the internet to stay in touch with the world around and their community, they are likely to be at risk their too. We can't have a situation where the elderly are not safe in their own home and this is why there is a need to provide a higher level of support and assistance in making the elderly aware of crime and fraud.
The elderly can be susceptible to Fraud
The problem comes with the fact that even elderly people who are still quite confident can find themselves suckered in with some of the tales or stories spun by fraudsters. This is because the situations and scenarios that arise are so real or traumatic that you cannot think that someone would make them up. There is also the fact that the elderly will still have a respect for authority and officials.
This means that if someone from their bank or who claims to represent the police phones them, they will likely take it at face value. This is one of the reasons why criminals and fraudsters are more likely to systematically target the elderly. If you're a criminal, it makes sense to focus your time and energies on the people who are more likely to fall for the story that you spin them. Sadly, this means that more and more fraudulent attempts will be made on the elderly, which is only likely to increase the figures of elderly victims of fraud.
The fact that there is a greater chance of success of fraud with the elderly may lead to a circling effect with more fraudsters targeting the elderly, crime rates rising, more fraudsters deciding to target the elderly, crime rates rising further and so on and so on. This is why there is a need to try and break the cycle, and while it will be difficult, it is important to focus on providing support and assistance to the elderly in society.
Phone scams, such as boiler room frauds, are common ways for fraudsters to impact on the elderly. While the elder generation are moving towards the digital age these days, there will still be plenty of pensioners who rely on their phones to stay in touch with loved ones. This means that many elderly people will associate their phones with a safe and important place, and this means that they may be more relaxed when it comes to taking a call from potential fraudsters.
Andrew Reilly is a freelance writer with a focus on news stories and consumer interest articles. He has been writing professionally for 9 years but has been writing for as long as he can care to remember. When Andrew isn't sat behind a laptop or researching a story, he will be found watching a gig or a game of football.