Whether one is at home or on a commercial building, one will need to clean up from time to time. To ensure that one is able to clean the house or office properly, he or she will need to have the right cleaning equipment. The best equipment for the job is often very costly. It is also not wise to buy because one may not need a thorough cleaning very often. These are the main reasons why a lot of people prefer to rent the cleaning equipment as compared to buying cleaning equipment.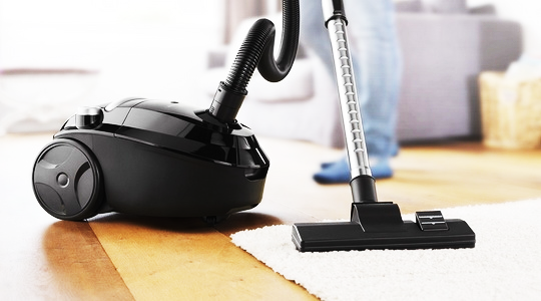 Duration of use
The duration of use is probably the biggest advantage of renting cleaning equipment. It takes a long time for the amount of dirt to accumulate. This means that one will only have to use the equipment a few times a year at most. This makes it very uneconomical to spend a lot of money to purchase all these items only to use them a few times a year. There are numerous companies that lease cleaning equipment for a very fair price. It would be advisable for one to consider renting the equipment from one of these companies as opposed to buying them.
Price
Different kinds of equipment have different prices. Some are very cheap and some are extremely expensive. More often than not, the kind of equipment that effectively cleans areas those are otherwise hard to clean are usually the most expensive. For example, carpets are arguably the hardest to clean. There are many different ways it can be cleaned but it requires the right equipment for it to be cleaned properly. It also takes a long time for the carpet to get dirty. For this reason, it would make more sense to rent the carpet cleaning equipment. One may not have the amount of money required to purchase all those items, but finding enough to rent them is easy.
Variety
This is yet another benefit of renting cleaning equipment. When one chooses to rent cleaning equipment as opposed to buying, one will have more access to a wide range of cleaning equipment. When one chooses to buy, there is a high chance that he or she will not be able to purchase all the cleaning equipment that he or she needs. Cleaning companies have the resources to purchase all the necessary equipment and one can access them at an affordable price at any time.
Storage
Another advantage of renting cleaning equipment is saving on storage space. Some kinds of equipments needed for cleaning are very bulky. They may be heavy, or occupy more space than what one is willing to allocate. This makes it a huge burden in one's home or office area. By opting to be hiring the cleaning equipment, one does not have to constantly worry about how or where he or she will store the equipment after it is purchased. The space that would have been used to store the cleaning equipment can be put to good use.
In conclusion, there are many different ways in which one can clean. More often than not, people prefer to use equipment to ensure that the job is done to perfection. This will need a lot of different kinds of equipment. It is advisable to rent this cleaning equipment. By doing so, one will not have to worry about storage space and one will also save a lot of money. One will also not have to worry about not having any one kind of equipment because by renting, he or she will be able to get any kind of cleaning equipment required.
Written by Lindsey Rentals. Lindsey Rentals offers the best equipment rental in Columbia, MO.