Monterey Bay, California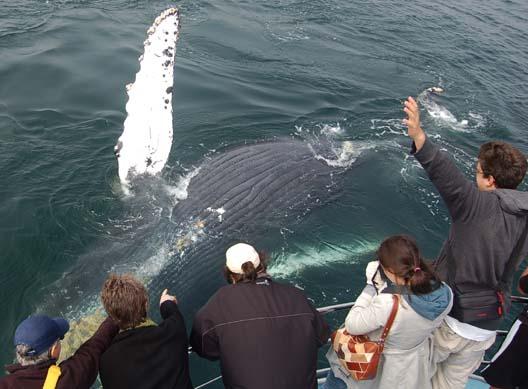 Porpoises, whales and dolphins are visible throughout the year here. From mid December to April migrating gray whales are visible here. Humpback whales and blue whales migrate here in summer and fall.
There are a number of places to watch whales from and group tours and individual tours are often available. Choose a location of your choice like Australia to enjoy whale watching.