Everyone is looking for the best, but having the best is not easy at all. For instance, when we book a cab on OLA, the prime cars are booked within seconds, till we discuss which one to pick. In the same way when you finally decide to buy your dream house, you tend to look for the best with the perfect location. But again, it's not easy to get one. Till you search and plan, the prime ones are gone.
In this Blog I am going to describe and aware you about such an elite property. If you have not heard of Tata Primanti which is one of the top growing residential regions in Gurgaon, then you must know now.
With its exclusive apartments, unmatched amenities and ideal location, this brand new, best-in-class property has an unpretentiously snazzy and sophisticated vibe. These days more and more people are moving to dense metropolises, seeking the amenities and opportunities found in large cities. And the project like Tata Primanti, located in the most coveted location of Sector 72, Gurgaon is like the icing on the cake. It is very well connected to NH8 through Southern Peripheral Road. This place shares its proximity with South Gurgaon where all the famous and dignified commercial offices are located.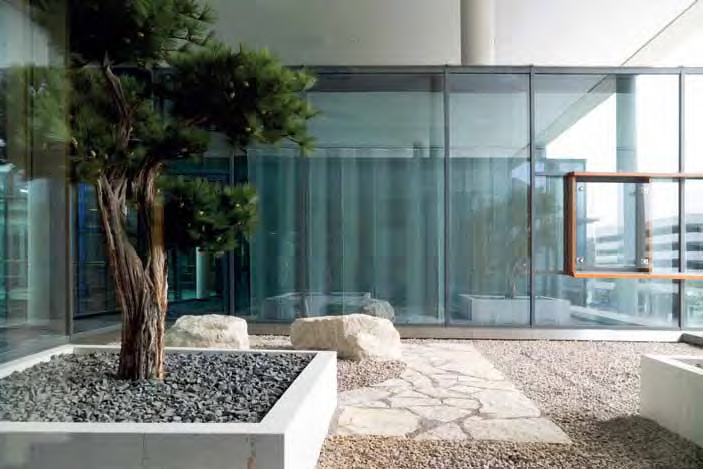 The biggest USP of this project is, you will have a variety of choices and so, you don't have to compromise with your requirements here. Whether you have a joint family or a nuclear family, this property will be perfect for you. Tata Primanti is like a small town in itself outfitted with the most fabulous features and finishes around. Here you will discover an apartment that suits your style and requirement. Tata Primanti is designed to deliver:
Tower Residences
Tower Residences are Lavish 3 and 4BHK Apartments.
These are 22-40 storeys high rise towers with 4 apartments on each floor.
4BHK towers will have choice of 2 sizes of apartments on each floor of the tower. The larger one is 2905 sq.ft. units and the smaller one is 2625 sq.ft. units.
The interior design is sumptuous and elegant of this apartment. Servant's room is also available in each unit for your comfort living.
Executive Apartments
These are 4BHK apartments housed in G+9 and G+11 storey mid rise building with just one apartment on each floor.
The apartment is open on 3 sides for the cross ventilation of natural air.
Facility of separate servant's room and an exclusive service elevator are there.
Executive Apartments will give you an experience of superior quality and comfort. The penthouse units on the top two levels have grand open terraces where you can host your unforgettable parties, while the ground floor units have 3 bedrooms with attached private gardens to fulfill your gardening dreams.
Executive Floors
Executive Floors are the opulent duplexes, developed in 4 storey elegantly designed buildings.
The smaller ones which are Ground + 1 units have 4 spacious and graceful bedrooms and exclusive landscaped gardens.
The larger duplex above has an open terrace with a roof garden and a plunge pool where you can recharge yourself in the evenings with a healthy workout.
A separate servant's room is there for your easement. Privacy and Tranquility are easily achieved in this spacious apartment.
Villas
Villas provide a sophisticated lifestyle that comes with personalized service, modern day conveniences and upscale amenities. By living here you will experience, what it is like to own a personal villa.
These are 7000 sq.ft. and 8500 sq.ft. villas made in 5 levels. 4 Bedroom residences with lush green garden, private pool and gym area.
An elevated courtyard on the first level, fills the family longue with natural light and makes it more bright and airy.
Its double height render space for a vertical garden on the first floor and a private terrace for your versatile use with elevator access.
Ample room for you to have your own reading longue, gaming room or anything.
The residence is also an ideal residence for grand entertaining and glamorous living. This villa has truly set the new standards of luxury living, or we can also say, of a king size lifestyle.
Another USP of Tata Primanti is that, Tata Housing has managed to develop this place considering all the eco-friendly norms. Living here will be like your effort to secure a greener future. Tata Primanti is your personal haven blending the comforts of an exclusive neighborhood with an atmosphere brimming with lavish luxuries. This prime property is still available for you to own, so rush before it's gone!