We all know what it takes to be healthy – you need to follow a healthy and balanced diet, you need to get enough sleep and you need to remain active. However, the number of people dealing with health issues is increasing day by day. Most people live lives filled with stress and they lack the time to take care of themselves and their bodies and mind. In other words, people often replace health with convenience and this is wrong. You should never replace the time you have for physical activity with leisure time. Of course, this is much easier to be said than done. But, there is a way to avoid situations like this. Our suggestion is to follow a fitness trend that is increasing rapidly – taking Muay Thai classes in a camp in Thailand.
Obviously, we don't need to write much about Thailand in order to make you travel there. This country has built its reputation as an amazing holiday destination in the last few decades. Many movies and documentaries have helped the world see the natural beauties of this Asian country. The long, clean and sandy beaches, the palms and forests, waterfalls and high mountains, parks, busy cities with a unique Asian charm filled with restaurants, shops, temples, entertainment centers and many other things – these are some of the things that attract people to visit Thailand. But, when it comes to health we must point out one thing – Muay Thai training.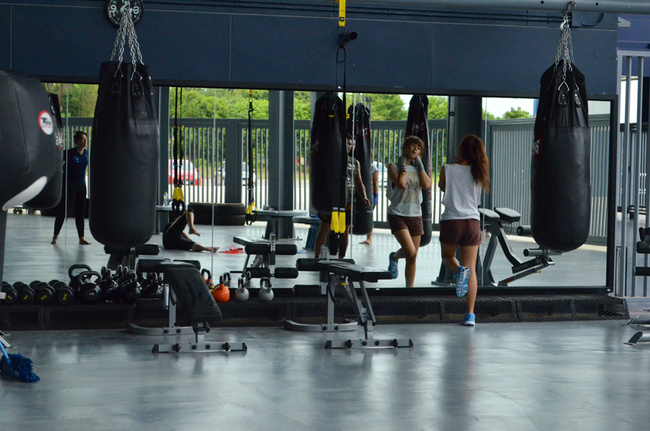 For many centuries people of Thailand have used Muay Thai (Thai boxing) as a skill for protection. Just like everywhere in the world, in the past the situation in Thailand was turbulent, but it looks like Muay Thai was one of the things that helped Thai people remain safe. That's why even in peaceful times Thai people used this activity as a sport that they really liked. Today, besides the numerous professional fighters, there is an army of fitness enthusiasts who are using Muay Thai training to stay or get in shape.
There are many reasons why Muay Thai is so attractive. First of all, although the exercises are intense and very dynamic they are fun and exciting. Dozens of exercises are part of this type of training and it is almost impossible to get bored while training. The training process is handled by true professionals who are there for you all the time, so you can rest assured that you are getting the most from every class. In addition, most of these camps are located in beautiful places so the setting itself makes you feel motivated.
Muay Thai brings tremendous health benefits felt throughout your body. With Muay Thai at www.suwitmuaythai.com you can improve the work of your heart and immune system. You can shape your muscles and sculpt the body. This full body workout will strengthen your core too. Muay Thai is good for your flexibility and stamina. It provides great results to your mental health too.