Menopause can be a very difficult time for many women, with symptoms lasting years and years. However, there are some herbs in nature which can alleviate symptoms during menopause, so that you can have an easier time transitioning into the next phase of your life. Read on to learn more.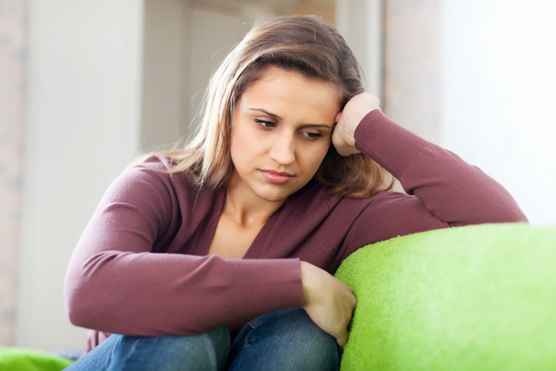 Black cohosh (Cimicifugaracemose, Actaearacemosa)
Black cohosh has become the subject of many a research examining its possible effect on hot flashes. Studies done to date show mixed results, with a good number of women reporting that the herb was helpful. Recent studies suggest that, unlike previous notions, black cohosh action isn't by mimicking estrogen. This reduces the concerns on effect of the herb on hormone-sensitive tissues such as the breasts and uterus. As to safety, black cohosh has a good record, though some studies link the herb to liver problems. This is still being researched.
Red clover (Trifoliumpratense)
Some women have claimed that using red clover herb extracts helped them with hot flashes, but just as with the above example, there isn't conclusive evidence to this notion. Safety studies have shown no serious health issues or side effects with using the herb, although it is suspected that the herb could mildly affect hormone-sensitive tissue.
Dong Quai (Angelica sinensis)
Dong Quai has long been used in traditional Chinese medicine (TCM) to treat gynaeological ailments, dating back up to 1200 years. However, there has only been one study examining the effects of the herb on hot flashes in menopause and it was not conclusively proven useful. Some TCM experts claim that this is because the preparation was studied in a different formulation from the one they used. Dong Quai should never be used by women who have blood-clotting issues like hemophilia or those with fibroids as it can lead to bleeding complications.
Ginseng (Panax ginseng, Panaxquinquefolius)
Research studies have shown that ginseng exhibits some action against menopausal symptoms, such as sleep disturbances and mood symptoms. It can also be used give a general sense of wellbeing. However, it is not proven effective in curing hot flashes.
Evening primrose oil (Oenotherabiennis)
This botanical essential oil has been promoted as offering relief against hot flashes. A single randomized study that included placebo controls in 56 women did not conclusively ascertain the findings to be better than the placebo administered. It also had some reported side effects with use including nausea, diarrhea, immune system and blood clotting issues, and inflammation. Schizophrenic patients are discouraged from using this herb as it could induce seizures, especially if they are on antipsychotic medicines. The oil should also not be used by those taking phenothiazines (psychotherapeutic treatment) or anticoagulants like warfarin.
Conclusion: caution with herb use
Just as with all medical interventions, one should exercise caution when using herbal treatments. Take your herbal treatments through supplement pills, which have been formulated with user safety in mind. Remember that different formulations could vary in the concentration of the herb active ingredients, which will in turn affect its efficacy during treatments. Tell your doctor about any herbal supplements you're taking whenever you need to go in for treatment.
Author bio:
The author is an extensive and passionate researcher of alternative treatments including herbal medicine. In his work, he has discovered many useful herbal treatments and has shared many articles on health and wellness. Click here to find out moreand buy kratom products.