The Sony Xperia Z4 was officially revealed, The Sony Xperia Z4 and it's an incremental upgrade with the Snapdragon 810 chip being the key change. As each new generation of the flagship range of Sony, It is facing an evolution than a revolution. It is of course blame the Xperia Z4 displays too much resemblance to the Z3 but, like HTC, Sony seems determined not to give up on the design of its high-end. As the Z3, The corners are not metal but nylon to better absorb impact in a collision.
Only the thickness of the housing is changing: 6.9 mm against 7.3 mm for the Xperia Z3. It remains as wide and as high: 146 x 72 mm. The Z4 also alleviates some grams: 144 against 154 for the Z3. For the rest, there is the aluminum frame and the front and rear glass, IP6X dust certifications and IP X5 / IP X8 for sealing, like its predecessor.
Now waterproof, Micro USB port doesn't need to be protected by a cover and it is placed directly on the bottom edge like on almost all smartphones of the moment. In addition, there is no longer a single cache, on the left, which houses both the SIM slot and micro SD slot. Front camera and light sensor are found mostly reversed and that the speakers are again pushing the ends, as was the case in the Z2. Two changes are negligible.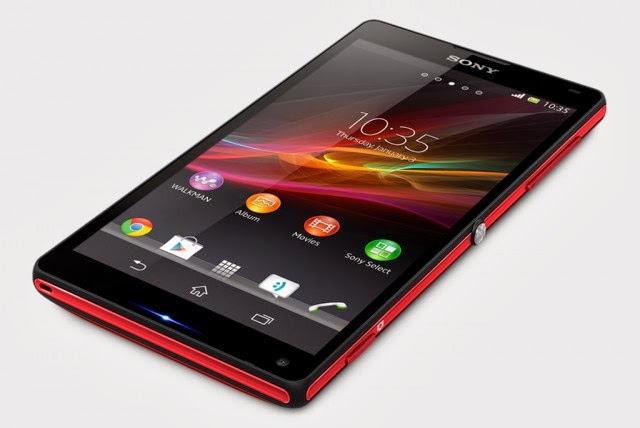 Almost the Same to the Z3, But with a Snapdragon 810
On the data sheet of the new flagship of the Japanese firm include a screen of 5.2 inch Full HD (11080×1920 pixels) similar to the Z3, 3GB of RAM, 32GB of internal storage (with possible extension up to 128 GB with micro SD) and above 810 Snapdragon processor. Very controversial for its tendency to rise in temperature, The Qualcomm processor will inevitably scrutinize carefully and curiosity.
Photo hand, no real surprise, found on the back an Exmor RS sensor 20.7 megapixels, the same as the Z3. Side autonomy, it will carry a battery of 2930 mAh lower than that of its big brother was 3100 mAh. This explains its slightly thinner housing elsewhere. It will be available as standard and so we should expect improved Android OS and proprietary apps.
The smartphone will be available in four colors: white, black, copper and green. It will be on sale this summer in Japan.