It is pretty straight-forward with golf in counting points. However, if you are planning to track scores on beautiful green patches of Orlando or Tampa golf courses by just remembering the numbers, you might find yourself in a bind. Even pro-gamers can miss a point or two, because there are so many holes to play for. On the other hand, it is very important that you keep score, whether you are going for a handicap or not. Why? How else would you know if you are developing new skills and perfecting the old ones. How to do it? Well, here we have a few ideas for you to make the scoring processes effortless.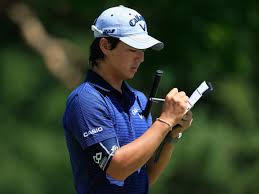 Use a Scorecard
Using a scorecard is the best way to keep a track of how you have fared on the greens. You can get these from the clubhouse. These cards come with a grid design separating space to note down and later on distinguish points as you play for one hole after another. You can keep a track of your teammate's score with these cards as well. A smart move would be to use letters or wordings alongside scores to make note of important events. For example, put a 'G' for green made in regulation. You can also write down how many putts you are taking for every hole.
Scoring and Dropping the Ball
Every time you swing your club to hit the ball, even if you miss, it should be considered as a stroke. Whenever you shoot the golf ball in the water or lose it by some other means, you can put a stroke point in your scorecard. However, dropping balls in or around undergoing construction, drains, and sprinkler valves in your golf course would not count as a stroke. Plus, keep in mind that hitting the ball out of bound may allow you to take another shot from the original location, but it will cost you a penalty of two strokes. Note down these rules on the scorecard to track your score better.
Know Under and Over Par Shots
Each hole in your golf course must have a precise number of shots listed under par. If you can get the ball in the hole within that specified shot count, you are scoring under par. While if it takes more than expected shots to get the ball to the hole, then you can point them out in your scorecard as over par shots. For example, if a par for a hole is three, and you take five shots to sink the ball, then your score would be two-over. Keeping this score would help you to focus on reducing your shot counts to complete all 18 holes.
Adding Scores
At the end of each golfing session, add up your points to get the total. In golf, players with lesser score win the game. If you are tracking the score of other players, then compare the scores after the game. You can also ask your competitors to check their scorecard to rectify any mistakes in keeping score. To calculate your handicap score, you have to subtract the course rating from your score, and then multiply it by 113. Now you need to divide the result with the slope of the golf property to know the handicap.
Next time you vacation in Florida and decide to go golfing in one of the Tampa golf courses, brush up your score keeping skills. Although not very complex, tracking golf score can be problematic without the proper system. Avoid making such mistakes, follow the suggestions and it will be easy for you to indulge in golfing even more.