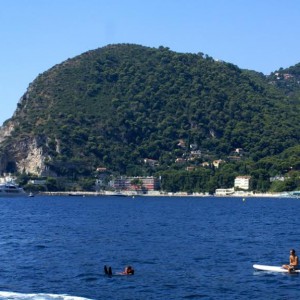 Parents have many big decisions to make over the course of their lives. While where to go on vacation may not rank right up there, it is nonetheless a decision to think about.
That said the other half of that decision-making process is do you take the kids with you?
Often, the answer will be a resounding yes. But what about those times when parents need a little "me" time? Do they make the difficult decision to find a relative or reliable friend to watch their kids for them?
If you're in this situation coming up, what decision will you make?
Pros and Cons of a Kid-less Vacation
When it comes to determining whether to take the young one/ones with you, factor in the following:
Where are you headed?
Where you plan to go will play a major role in deciding if it is an adult's only trip or not.
Are you looking at staying in the U.S. or heading outside the country?
If the latter, there's a good chance you will want to go with your significant other or a family member or friend.
Many parents will wait until their children are older before considering taking them.
If staying in the states, you may consider bringing them along. This is especially true if not traveling too far from home.
Such trips allow your children to experience life outside their protective bubbles.
You also have to look at the financial costs involved with your trip.
If you're a family on a budget, taking the children along is not always cost-effective.
What are you going to do on vacation?
If the trip involves extracurricular activities, make it adults only.
Are you considering Ecuador travel packages or some other exotic vacation packages? If so, there's a pretty good chance you are going to try and cram lots of fun and adventure into your getaway.
From sightseeing to sporting activities, it may be better off leaving the young ones behind. As they get older, they will be better able to appreciate a more intense vacation schedule.
Will lots of people be around?
Although all kids are different to a degree, many of them have one common trait. That trait is not always warming up to strangers.
As a result, you are likely better served if you don't put your children around tons of adults until they are older.
Seeing many strange faces can lead to some uncomfortable moments. Those moments can be tough for both you and your children.
For the child, he or she is crying more times than not because of all the commotion going on.
For you, there is that uneasy feeling that other adults are not too happy with you. This is common in having a screaming child along for a part of their vacations too.
Deciding whether to leave the children at home when you vacation isn't always an easy call.
Sit down and think things over before coming up with a decision. In the end, commonsense will win out over all else.