Designing and decorating your toilet may involve a little bit more efforts than any other room in your house. If you do not see it too closely then you might feel that every other suit looks somewhat similar. many feel that there is not enough choice available for decorating your toilet. However the fact is the sanitary ware manufacturers in India are continuously studding the demand and are busy manufacturing new and more stylish sanitary ware.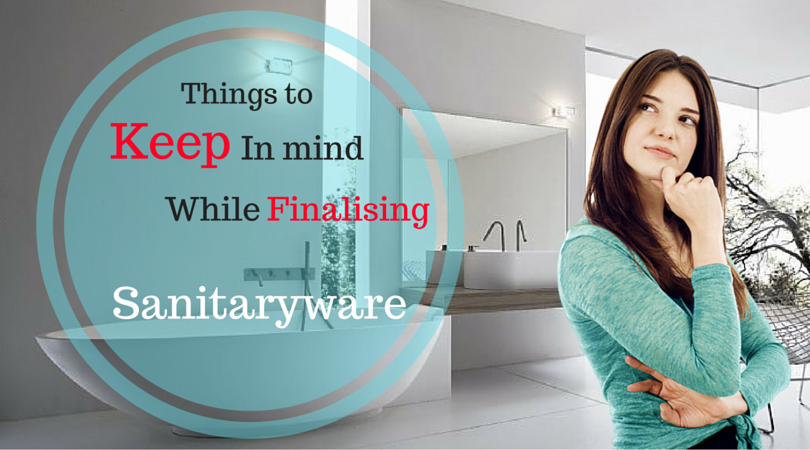 The most common items consisting of sanitary ware consist of the toilet seat, shower and shower panel, and the wash basin. You can choice them according to your need and requirements and also design it in accordance to your décor. If you wish to design a suit for the kids room then it is advisable for going for low toilet seat and low wash basin which is now a days being in large numbers by sanitaryware manufacturer in India.
Following are some of the factors which influence the choice of the sanitaryware in India
Finishing-Broadly two kinds of finish is available namely glass finish and matt finish. Gloss finish is generally preferred in corporate and stylish décor, whereas matt is preferred in décor who wish to attain a rustic and a royal look. So you can choose the best whichever perfect suit for your interior.

Installation-Sometimes not all styles would be appropriate for your toilet. For example if you are looking for a counter basin then you need to have a bigger size toilet ,similarly you will have to look into the dimensions of your toilet ,if you toilet has some particular finish ,then its best to go in for the same finish even if you like its counterpart.

Damage and possibility of chipping-There are several things which need to be installed in the toilet therefore make sure that while finishing your bathroom you might just end up damaging something. Make sure to cover it with loads of bubble wraps and insulation until all the work =has been done. Tiles and ceramic basins are very delicate and lead to cracks and stains of not handled with care.

Cleaning and maintenance-Sin ceramic and porcelain basins are very delicate therefore avoid using an abrasive to remove stains; in fact buy a stain remover which would instantly get rid of the stain. With time lime scales start to develop and in winters mould may gather, so for such conditional circumstances make sure to clean it with products which would not reach with the grouting and other things.
Keeping all these things in mind you would be very easily be able to complete your job that too with flying colours. sanitary ware manufacturers India Not only provide various sanitary ware but also provide with all the necessary tools and equipment which are required in order to install all the parts of the sanitaryware so that remain as a an asset for life without any hassle.