Samsung Galaxy S8 will be bigger, badder, and the best Galaxy S smartphone yet, Samsung Galaxy S8 and Galaxy S8 Plus will be announced in early 2017.  Talking about the coming devices. Samsung Galaxy S8 is expected to feature  a 4K VR Display. Dual-lens camera on the back, Pressure-sensitive touch display.
A Curved Galaxy S8 and Borderless
amsung Galaxy S7 edge tops the charts as best-selling Android smartphone in the world in 2016,  Korean company working on  two versions, a 5.7-inch and other one 6.2-inch, the term "Edge" is no longer necessary to differentiate. New optical fingerprint reader built directly into a Gorilla Glass screen. Comes with  borderless display like the Xiaomi Mi Mix and the presence of an XXL screen, smooth design.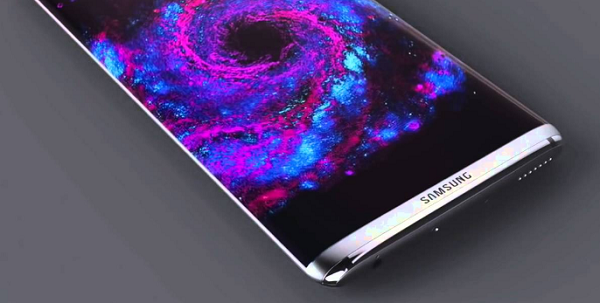 A 4K Bio Blue screen for Virtual Reality
Everything now suggests that the Galaxy S8 will be the first Samsung smartphone equipped with a 4K display. The prospect of a definition of 3840 x 2160 pixels on a 5.5-inch screen may seem crazy, however, the Korean tech giant expected to improve the virtual reality experience offered on its smartphones. Only the 5.5-inch "Plus" version will offer a 4K screen.
Note that this screen design based on Bio Blue technology which allows to display only 6% of blue light versus 32% for the classic AMOLED tiles. A technology to protect the eyes of the user who are looking very close to the smartphone.
A powerful Exynos 8895 CPU
A new generation of smartphone arrives with huge power clusters and the Galaxy S8  it will be equipped with an Exynos 8895 processor. Recently tested on the benchmark tool, This device has scores of 7019 and 2301 points on the test multi-core and single core of Geekbench with a clock frequency of 3 GHz, coupled with the latest ARM Mali-G71 GPU optimized for the 4K and virtual reality that offers 1.8 times of power.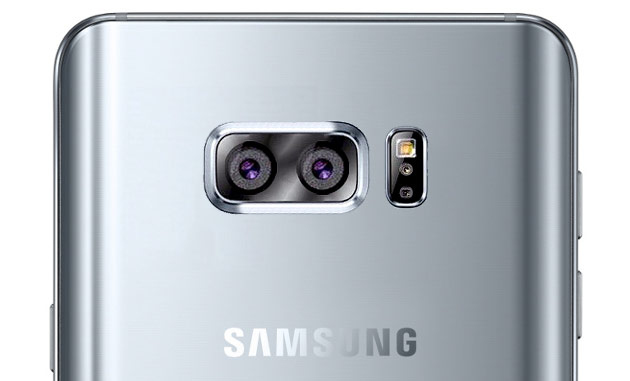 Dual Camera Setup
The Korean manufacturer has preferred to focus on quality with a Dual Pixel 12-megapixel photo sensor offering large photosites rather than follow the trend of dual image sensors, next year,  The Galaxy S8 expected to come with a dual camera for 12 + 13 megapixels. The 12 MP sensor designed by Samsung and the 13 MP sensor by Sony, two big names on mobile. With a dual sensor, and to capture superb photos at night. Moreover, having  a f / 1.9 opening on the S6 and f / 1.7 on the S7, Samsung could still improve this part and all combined with a dual photo sensor could give spectacular results. 8-megapixel front camera comes with the iris scanner. Better camera for video chat.
A Force Touch Screen
According to the latest rumors, the Galaxy S8 will equip a Force Touch screen. A technology already found on  Apple under the name of 3D Touch and On Huawei under the name of Press Touch. With a Force Touch screen, users can zoom in on a photo at the touch of a finger, or access different shortcuts from an application icon without having to open it.
Powered by the battery of 4200 mAh. Engraved in 10 nanometers, the Exynos 8895 processor expected inside the S8 should offer a controlled power consumption that should not exceed 5 Watts.