There are plenty of precautionary steps that you have to take before you head off on a camping trip. One of the most important moves that you will need to make is checking your gear. To ensure a safe and effective trip is had by all, then you need to look over your equipment. You do not just want to make sure that everything is in order. You also will want to look at a few small areas, such as the cord locks on your bags and tent, to see if anything has been damaged or went missing while stored.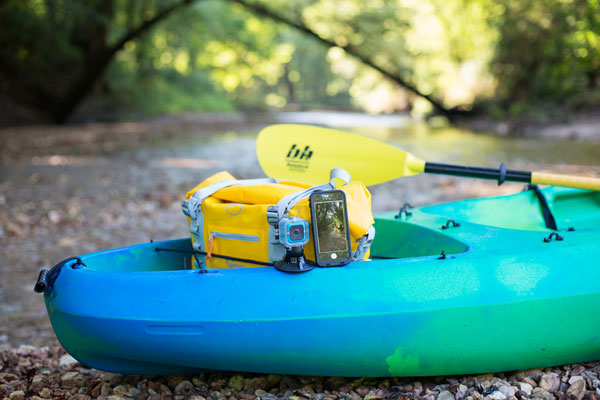 If you want to have a great time on your next trip into the wilderness, there are going to be a few areas that you will want to focus your attention on. Checking the plastic cord lock that comes with most of your gear, for example, can make for a great place to start. Follow these tips and you will feel more confident in the way that you are getting ready for your upcoming trek.
Check Those Locks
Your gear is comprised of lots of tiny parts that you do not always take into consideration when looking over your gear. Cord locks, for example, are a very common piece on a variety of different items that you will bring along with you on your trip. These locks can be found on the drawstrings of coats, pants, and other essential items of clothing. These locks can also be found on backpacks that you have, helping you to adjust your pack for comfort. You can even find these locks on your sleeping bag.
While these pieces do not seem incredibly important, they serve a purpose and their absence will be noted. If you are trying to bundle up for a sudden drop in temperature, you want to rely on your coat to keep your warm. If the drawstring to your hood will not stay in place, then you could be inviting all sorts of cold air into your clothing. Replacing busted locks for your cords is a great way to prepare for the worst and keep yourself in a good position.
Zip Up
Another small detail to pay attention to when looking over your gear is the zipper. Found on everything from pants to tents, the zipper is the unsung hero of the camping gear world. While you may not think about it, you definitely use zippers multiple times throughout the duration of a trip. Checking this part for damage can be important, but you will also want to test it out a bit. If the zipper is rusty or acting weird, you should take time to replace the piece so you don't hit trouble while away from home.
There are several ways to prepare for your upcoming camping trip. If you want to ensure that everything goes according to plan, you have to check even the smallest of details. Look at your zippers and cord locks and see if anything needs to be replaced. Once you are able to guarantee that everything is where it should be, you will be ready to take off on adventure.