Rolling library ladders come in many different styles and designs, giving everyone the chance to get a unique feature piece for their new design. The rolling library ladder has been around for centuries, but it has also evolved and changed over time to become the stylish, chic piece of hardware that it is today. Ladders can furnish any space with access to vertical storage, offer a high-end design that isn't found in other pieces, and even make a strong statement about how high-end renovations are changing the world of design with simple investments like library ladders.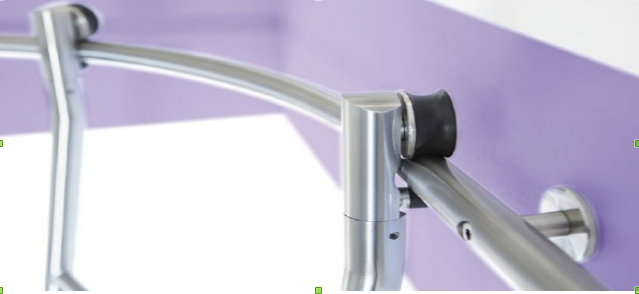 The rolling library ladder is custom-designed to order. Each style or model has different features and accents that can be interchanged, including the accessories, hardware, and even the finish of the ladder steps. Plus, these ladders are able to be installed in kitchens, living rooms, home offices, bedrooms, bars and restaurants, and plenty of other spaces. They will add a functional feature while making a big style statement. Some designers even install these ladders without a functional use because ladders add so much to the design. The choice, ultimately, is yours.
The Styles:
Rolling ladders come in many different styles. There are standard contemporary designs, industrial models, sleek modern finishes, rustic ladders, and more. If you can dream it, it can probably be created with a library ladder. Since each ladder is custom-built to order, too, you can get it to be the perfect height for your installation, no matter what you have in mind. The ladder handles, rails, steps, and hardware pieces can all be customized to create the unique look that you have in mind, and complement any design in the home or business.
The Uses:
The rolling library ladder was initially designed as a statement piece. It was functional in the home library, of course, but its biggest intent was to get people's attention and show off the status of the wealthy. Today, the ladder is much different and while it still makes a statement, it offers a lot of different uses throughout residential and commercial design. For starters, imagine using a library ladder to access the storage in your walk-in closet, giving you a flexible tool that can be pushed out of the way when it isn't in use.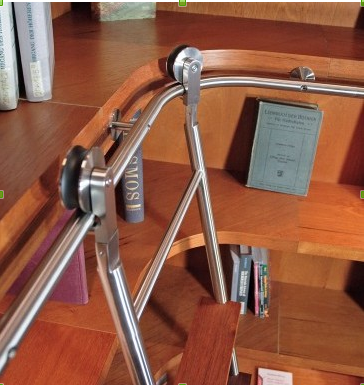 Perhaps you'll install a rolling ladder in the kitchen to reach those high shelves that might otherwise go unused. You can even create fun rooms for your kids with rolling ladders, and they come in any height you need so small is always an option. Library ladders, essentially, can be used for just about anything that you want. They look great behind the bar at your favorite watering hole, adding a fun touch of style while giving the bartenders access to top-shelf favorites for their high-end customers, as well.
Rolling Ladders for All Designs:
The great thing about the rolling library ladder is that it is versatile and designed to go with the flow. It can look great in any design, whether that is commercial or residential, and the customization options make sure that it is exactly what people want in their design. Whether you're looking for a way to make a statement or a new tool that you can use to create more useable space in your home, library ladders are a tool that you can count on. These ladders are going to make life easier and make sure that everyone knows that you're on the cutting edge of high-end design with your renovations.