Social media has played a tremendous part in circulating awareness about fashion. There are different designers, fashion institutes and magazines which are doing their best to give novel ideas about fashion to people. People of all ages are fashion conscious and have refined sense of fashion in choosing their fashion styles. Young generation possess the knowledge of fashion and they take care of everything so that they look different and fashionable everywhere. Social media has helped people in choosing the right fashion in following ways.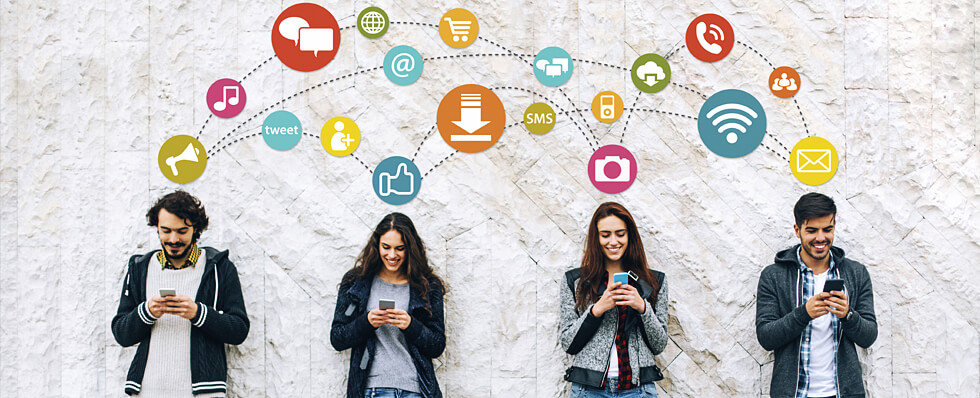 Social media has made people aware of the recent trends
Social media deserves the credit to keep people up to date with latest fashion trends. There are multiple pages, videos and images regarding latest fashion trends in men and women fashion. Moreover, people can also communicate with each other and share their ideas regarding certain fashion trends. This discussion leads to new ideas which in turn generate new fashion trends. So, social media has played an important role in spreading awareness regarding latest fashion trends.
Role of social media in making people fashion conscious
Almost everybody spend a lot of time on social media and they come across with different fashion pages which attract their attention and they become active follower of these pages as well. There are different social networking websites and all of them are doing their best to educate everyone bout the basics of fashion. We all have influenced by this knowledge and follow fashion trends in our lives for multiple occasions. The story doesn't end there, we not only view the fashion related news, posts and videos but we follow these trends which have made us fashion conscious. Youngsters and adultre quite conscious about their looks and prepare for different events beforehand to impress others with their looks and style.
Social media has changed orthodox mindset
It is not easy to change the mindset of those people who are conservative and consider fashion as a useless thing. But, when these people spend most of their time on social media, they tend to accept and like fashion trends and eventually, they feel the need to change their mindsets and adopt fashion in their lifestyles. They also enjoy their different looks and get positive reviews from others. Therefore, social media has acted as a force to alter orthodox mindsets by compelling them to accept latest trends and change their lives.
Social media has millions of ideas about different events
Different kinds of parties have made people confused about choosing costumes and other things for the particular event. But, the social media has resolved this issue by presenting so many ideas about costumes, shoes and hairstyles for different parties and events. People can easily look for their desired information and style their personalities as per the said occasion and event. People were not aware of fashion as are they now because they actively use social media and pick different tips to improve their styles.
These are some of the ways social media has played a part in making people fashionable. You can also consult social media if you are confused about any theme of party. Consult social media to get latest updates on fashion and style. There are different channels on YouTube which upload videos on clothing and hairstyles for men and women. You can watch these videos and style yourself in a better way. These channels have helped many people in learning different tips and tricks about fashion. You can also communicate with the fashion designers and can ask for free suggestions regarding fashion on social media and internet.
Author Bio: The writer of this guest post is Melody Wilson. She is the Clothing Expert, Creative Designer and enjoys writing on fashion topics. She loves Evie Frye Costume Jacket and created so many costumes inspired from this jacket. She's quite positive and her endless struggles and determination always help her in every field of life.