There is a range of fashion accessories for women but most of them ignore the main things which shouldn't be ignored at any cost. Ladies can look beautiful without spending much money on all the things; they can wisely use money in buying the items which truly help in boosting up their image among their friends and colleagues. 5 must haves for women fashion are discussed here.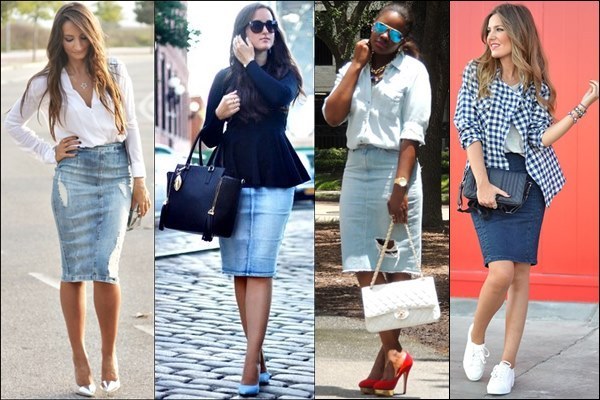 Wrist watches not only look elegant but they play a crucial role in giving you a glamorous look. Spend money in designer watches rather than on different accessories which are not worth buying. Watch completes your looks and increases your stature among your friends. So, buy a designer watch and boost up your persona. Women ignore watches but they should put the wrist watch on top of the must have list.
Brown color never goes out of fashion and it your handbag is made up of leather than it enhances your personality. Brown leather handbags go with every costume and look elegant as well. Don't waste money on purchasing different colorful bags. Brown leather bags go with official routines as well as casual routines. Brown leather bags and clutches should be preferred over any other color. You can also use clutches and pouches in brown color for fun gatherings and hanging around with friends. Leather has a charm and it never goes out of vogue. So, every lady must have brown bags and clutches for multiple occasions.
Eyes shouldn't be overemphasized with eyeliner eyeshade and smudge pencils; you can enhance your eyes by using branded mascara which keeps your lashes curly and thicker for longer. It looks simple yet awesome. Eyes catch attention and they should be adorned with only mascara. If you have used mascara in a proper way than there is no need to over emphasize your eyes with much eyes makeup. Overdone eyes look odd and spoil your innocence and beauty.
Black blazer enhances your looks and it looks good with different colored jeans, tops and jerseys. Black color looks graceful and it gives you celebrity look if you have chosen the right color scheme according to your complexion then a black blazer will enhance your overall personality. You should have black blazer in cotton fabric for summers and fleece fabric black blazer for winters. But, don't use bright color shirts and tops with black blazer in summers.
Red pumps look awesome with red costumes or with any other costumes. Red flat pumps look elegant with casual costumes and increase your overall personality. Pumps are easy to carry and you can wear them with different colored jeans, pants and skirts as well. Heals don't look suitable for all occasion but red pumps goes with all occasions. Shoes signifies the personality if they are chosen wisely. Red Pumps can be used for college, university and offices.
 The abovementioned things are quite common and you can easily buy all of these things to style your personality. Women spend a lot of money on useless things to look stylish and elegant. But, they can save their money by wisely buying these things which increase your personality for casual occasions. The only thing which is costly is the designer wrist watch but it's better to look classy by spending money in a useful product rather than spending on unnecessary stuff. You can try these above-mentioned things and you are surely going to receive appreciation and positive remarks from your friends. Every stylish woman must have these 5 things with her all the time.
Author Bio: This guest post has been written by Melody Wilson, Fashion Consultant, Painter and Costume Designer. She is designing ladies leather jacket inspired by Michael Jackson Jacket. She holds a reputed status among the best costume designers. She is a fun loving lady and visits new places and explores them.