When you reach the age of forty you may begin to have eye bags formed under your eyes as well as some excess skin formed on your upper eyelids.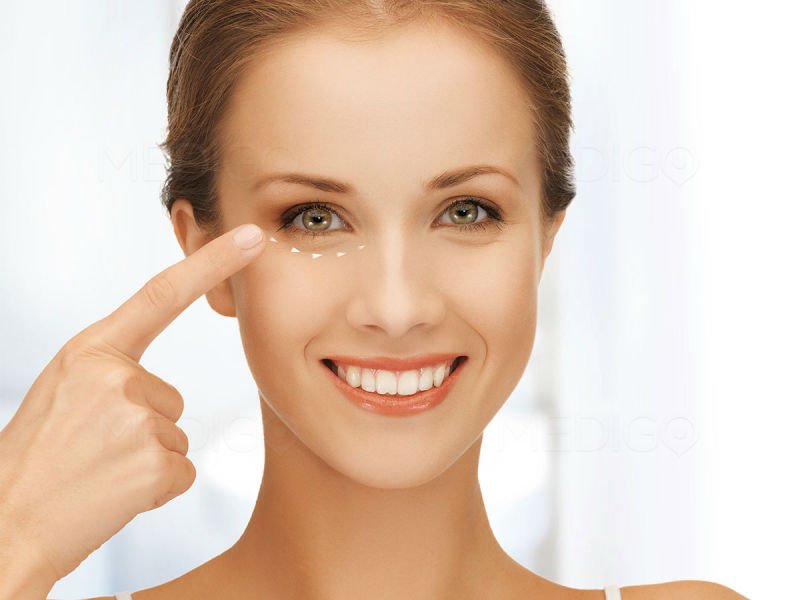 The procedure to remove or improve the appearance of these bags and excess skin from under your eyes and your upper eyelids respectively is performed by cosmetic surgeons and it is known as blepharoplasty.
Blepharoplasty or eye lid surgery can be done on an outpatient basis in which a patient may be admitted for the surgery in the morning and by afternoon or evening time the patient is discharged.
Prior to the surgery though the patient will need to go for a complete medical check-up for the hospital to establish his or her medical history and profile before surgery.
Some of the test carried out include blood test, respiratory and cardiovascular check-up which is necessary to determine the type of an anesthesia that will be administered by the anesthesiologist.
Patients with a history of diabetes, hypertension and even thyroid problems will need to get a letter of authorization from their respective doctors.
Eye lid surgery take just about 45 minutes to complete in most cases. The anesthesiologist will administer an oral sedative usually lidocaine. After which the patient is brought into the operating room for the procedure.
The beauty of this surgery is that the surgical incisions made are hardly noticeable as they are precisely done at about a millimetre below the eyelashes or lower eye lid.
After the surgery the patient is left in a recovery room for a period of 15 minutes. The patient is then given some tea and broth, in two hours after the procedure the patient can be discharged.
Full recovery usually takes about 10 days, most patients get back to their usual activities after this time.
It is advisable that within the first three days all patients of blepharoplasty make use of cold gasitas with chamomile tea but with no added sugar. They can alternate in spells of 10 minutes first with gasita and then 10 minutes with no gasita.
This is meant to reduce inflammation of the eyes which is an aftermath of this procedure. Chamomile tea will ensure that the inflammation is significantly reduced in just three days after the surgery because of its excellent anti-inflammatory properties.
Surgery usually comes with risks but in the case of blepharoplasty the risks are significantly low and are put at less than 0.01%, which indicates that the surgery is very safe indeed.
You should however be cautious as to which medical facility and which surgeon performs the surgical procedure so as to avoid complications in the near future.
Age catches up with all of us and this is indicative of old age, however science and technology have provided different ways of slowing down the aging process and one of such ways is through eye lid surgery or blepharoplasty try it out today.