If you are aware that a scam or fraud is taking place, you should report it to the relevant authorities.
Reporting an Email Scam
If you have come across an email scam or an email which looks to be phishing, the first action you should take is report the email to the Internet Service Provider, or the ISP, that was used to send the initial email. If the email came from an account from Yahoo, you should contact Yahoo and so on. Google has a report spam facility for any emails sent from a Gmail account and Hotmail provides a Report Phishing button.
If the ISP agrees with you that the email was a scam or a phishing attack they can take action, which includes closing down the email account that sent the email. The ISP also has the option to taking the matter further, reporting it to the local authorities or the organisation which is being cited as part of the scam.
In this regard, it can be helpful to read up on what a phishing mail consists of, but if you have any suspicions about an email, referring to the ISP is going to be a safe and sensible step. Many people take the opinion that if they have not fallen victim to fraud that there is nothing to worry about but this isn't the case. You'll find that other people may not be as lucky or they may not be as adept as you at preventing a fraud from taking place.
By reporting this style of crime, you'll find that you can play a part in minimising the number of people who fall victim to this style of crime, which is always something that you should look to do. If you are confident about spotting and avoiding scams, be a good citizen and provide assistance in the fight against scamming and fraudulent activities in general.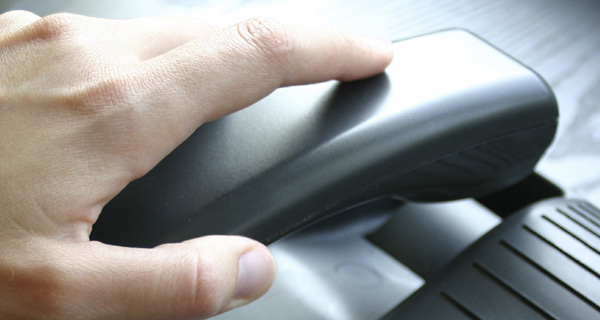 Reporting a Premium Rate Phone Scam
If you have come across a premium rate phone scam and you wish to report it, the first point of contact should be PhonepayPlus. This is the organisation that deals with and regulates phone-paid services across the United Kingdom.  You can visit the PhonepayPlus website to register any complaints and you can also call the organisation free from a landline on 0800 500 212.
Again, you may have realised early on that a scam was taking place but not everyone is as good at spotting fraudulent activity or scams. If you are looking to prevent people from being a victim of crime, reporting crime of this nature to the relevant body will go a long way to help people stay safe and secure.
Speak to Trading Standards
You'll find Trading Standards is a very good body to speak to with respect to reporting suspicious activity or finding out information about fraudulent acts. There are local Trading Standard teams all across the United Kingdom, so you should be able to find one that is close to where you stay or work.
The information that you provide to Trading Standards may be very helpful in investigations and again, this may help to prevent other people from being the victims of fraudulent activity.
There is also the fact that a number of scams are deemed to be criminal offences, under the Fraud Act and for these cases, Trading Standards officers are in a position to raise criminal action against the scammers. This can provide a notable punishment to people acting in this manner, which may come across as a real deterrent to other people.
You should also consider Action Fraud
Another body that it is worth bearing in mind when it comes to reporting fraud is Action Fraud. This is the crime reporting centre and leading body for national fraud in the UK. This organisation is now regarded as the contact hub for all financially motivated and fraudulent criminal activity. You can report matters to this organisation online and offline, so whatever is easiest for you, you'll find that there is an option available to you.
You should be aware that not all information or tip-offs lead to an investigation taking place, but it can help provide information which adds to the general level of knowledge regarding crime and fraud in the UK.
There is also a lot to be said for reporting matters to the police or to any company which is being linked or cited with the fraudulent activity. It may be that a firm is receiving a lot of information about this style of crime, and they may be able to create a big picture pf the criminal activity taking place.
Andrew Reilly is a freelance writer with a focus on news stories and consumer interest articles. He has been writing professionally for 9 years but has been writing for as long as he can care to remember. When Andrew isn't sat behind a laptop or researching a story, he will be found watching a gig or a game of football.