' The woods are lovely, dark and deep,   
                                   But I have promises to keep,   
                                   And miles to go before I sleep,   
                                   And miles to go before I sleep.'
These line are from Robert frost's poem 'Stopping by Woods on a Snowy Evening ". Most of us begin our life's journey with a smile and see the life after retirement as dark and deep forest. But it should not be the case as our life does not end when we retire from any particular responsibility or job as such. What changes after retirement for most of us is the surroundings of daily life. The change in surrounding are initially perceived as unwanted as the retirement is not always that somebody chooses on their own. Retirement depends upon various factors. So even if you have retired you should remind yourself that you …" have promises to keep,  And miles to go before I sleep, And miles to go before I sleep".

Most of the people choose a location that would be separate from the main community. Living out of the community is what makes your aftermath of retirement dull and lonely. Human feel compassion for each other and the decision to live without friends or family slowly suppresses the basic human characteristics. Choosing an excluded life is not what retirement should bring to our life. However, it could be the case that your relatives and family members are busy with their personal affairs, and this could force you to choose a lonely life. To overcome the situation of voluntary or deliberate exclusion you can choose the option of living in space which could be an ideal retirement space.
There are various active adult retirement communities such as Douglasville communities. These community provides you the opportunity to try out all such activities that you have had always dream of. The houses available in these communities have all the standard feature such as deluxe master Suites, kitchen and bath cabinets, Dishwasher, Water Heater, Central Air, One-car garage & asphalt parking and many other.  These and all other unique needs fit within the budget.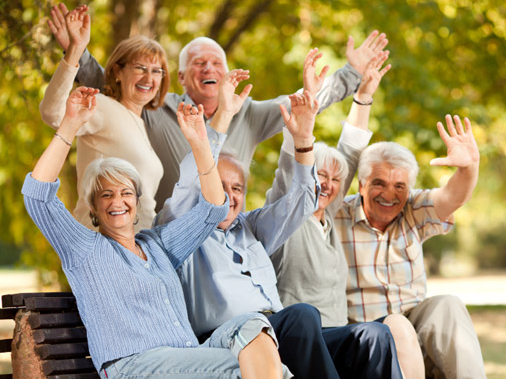 These community provides opportunity to play your game with people who are interested in doing similar activities, bicycling, hiking, tennis or sharing a glass of wine together living in such community will open you up to new things in life put you in close proximity with other people.it's important to live with those  who share the same interests. Engaging and participating in community activities and will fill your calendar with exciting events to look forward to.
How your life after retirement will depend on how far you are willing to go to meet new people. Meeting new people and fulfilling your leftover dreams is what creates an ideal retirement life. However, the will and the discretionary decision-making capacity of each will bring in the person close to living the life that is imagined by many. Finally, it is your perception of life after retirement and the will to begin afresh a healthy life is what matters the most.
Douglasville 55 Communities : http://douglassvillagehomes.com/