If you are planning to get your kid to join swimming lessons as early as possible, it is certainly going to be one of the best decisions of your life. Learning to swim will let your kid grow up healthy and stay fresh much later in life. However, as a doting parent, being apprehensive of letting your little one have his/her way in the waters is but quite obvious. Waters pose risk of its own and there is no denying the fact that the lessons must be imparted to him in a way that helps him fall in love with the pool instead of growing any kind of negative feelings towards it.
There are several swimming schools out there that offer satisfactory swimming lessons in Pearland TX. However, not all of these can claim to have the required expertise to take care of your child. So, as a guardian, you need to be very careful in choosing a swimming school that offers maximum care along with excellent lessons. To make your choice easier, here is a list of features or qualities the swimming school must have in order to be considered suitable for your child.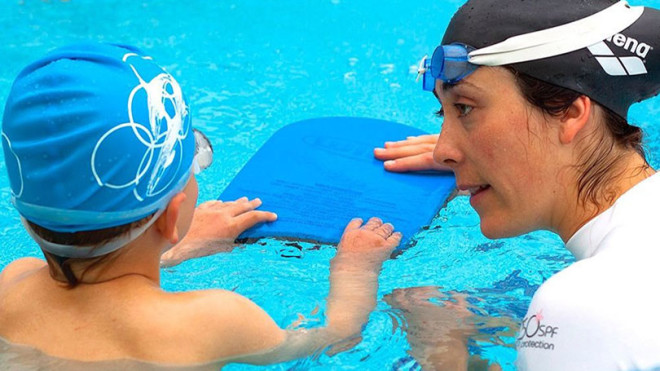 Indoor Swimming Pools – Yes, the swim school you go for must have indoor swimming pool facilities. Indoor swimming pools usually have their temperatures controlled, which ensures that swimming practice is not a nightmare for your kid even during the winters. Gone are the days when swim sessions will be put on hold for long four to six months due to inclement weather. Experts, today, believe that your child needs to keep practicing if he/she wants to learn swimming properly or hope to become an expert swimmer in the future. It is, therefore, certainly advisable to go for schools that have indoor swimming pool facilities.
Lessons for Parents and Children Together – It is not very unusual for a parent to be scared of leaving the child alone in the pool even if he/she is being guided by the experts. And this is particularly relevant in situations when the child has a fear of water. With this aspect in mind, certain reputed swimming schools have introduced programs that involve both the parent and the child in this amazing exercise. The program keeps the parent free of anxieties while also allowing the kid to enjoy swimming even more. Swimming, being a beneficial exercise that it is, makes this program quite popular among all. If you have never learnt swimming due to certain constraints in your childhood, choosing a school that offers this program will be the best ever way to make the most of your swimming lessons.
Individual Care by Experts – To begin with, you must ensure that the people imparting swimming lessons to your kids are experienced enough to do so. Unlike teaching swimming to the adults, introducing kids to the waters requires a different set of skills altogether. Even after your kid has already joined a particular school, make sure that he/she is being taken care of by the experts. Watch over the sessions carefully and see if the instructor is taking individual care of your child along with all the other kids in the pool, of course. You should ideally settle for nothing less than this.
Scope and Exposure – This is a very important aspect the swimming school of your choice must cater to. In the initial few years, your child must be learning to swim for the sake of getting familiar with the waters and making swimming a habit to stay healthy. But, over the years, he/she might actually end up loving this excellent sports activity and might want to take it one step ahead. This possibility needs to be kept in mind and consequently, you should go for a school that offers your kid with the desired scope and exposure. For instance, the swim school must have facilities of getting the swimmers trained for competitions and also send them for competitions occasionally to have their knowledge and skills tested.
So, keep the above features under consideration and set about finding the best swimming school in Pearland for your little one. Watching him/her learn swimming and derive all the benefits of it will be a sheer pleasure.