Your online store is up and running, but you can't decide whether you should make an effort and add descriptions for your products. The more important question is, can these descriptions help you sell?
The obvious answer is yes, right? After all, so many articles out there teach you how to write product descriptions that convert and deliver results. So, if you're doing the right thing, then you can expect to see a boost in your bottom line.
Now, it's true, selling is a big goal of creating stunning product descriptions, but that's not all they should do.
Think about the journey of your customers and how they reach your product descriptions. The first possibility is that they've stumbled upon the product and now want to learn more about it before they can decide if it's worth the investment.
However, there's also a chance that they already know what they want to buy and they're just accessing the product page to make sure it's the right one.
Either way, product description writers are not going to suddenly change visitors' minds about the purchase, because, most likely, they already know what they want to do. So, if product descriptions aren't exactly a deciding factor, then how and why are they important in an e-commerce business?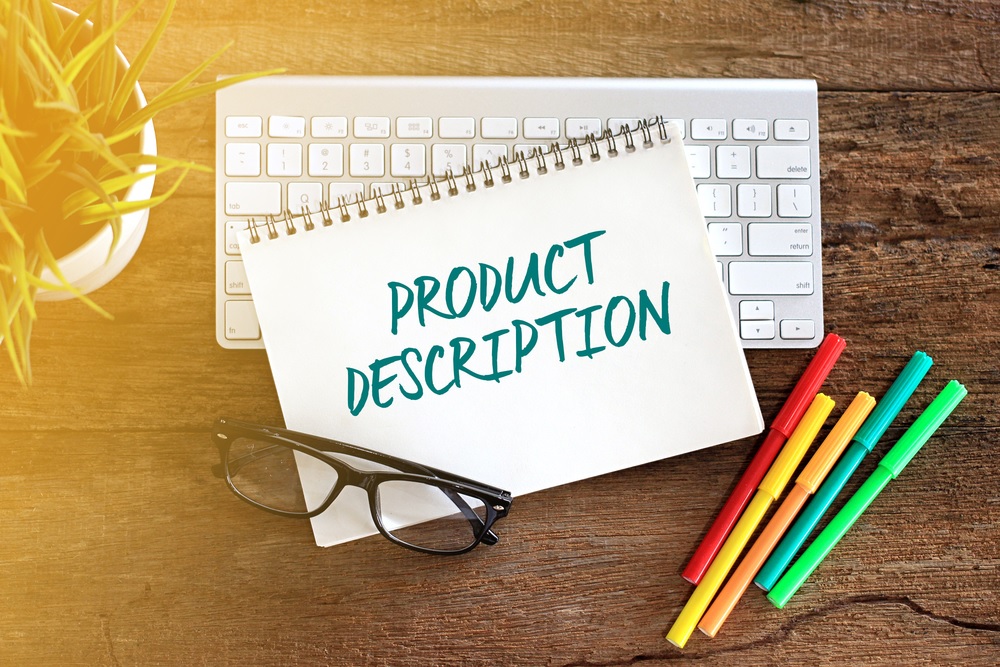 If they're Not Useful, Forget About It
Some products are so straightforward that they don't need a description. One would be redundant in such situation. And if you're not going to say anything important about your products, then it's best just to say nothing at all. Instead of wasting everybody's time with useless descriptions, focus on visual content and show prospects how the product looks, how it works, and so on.
Things change a little when it comes to more technical products. That is the moment when prospects want to get as many details as possible, so make sure to include the tech specs, features, benefits, and so on. Try to think about every question a prospect may have about your product and include the answer in the description.
Of course, there are also cases when you have to show, tell, as well as describe. Sometimes written descriptions and pictures aren't enough. That is where videos come in handy. Video content can help prospects get an accurate understanding of how your product looks and works.
Lose the Keywords
A lot of small business owners still think that stuffing their descriptions with keywords will help their product pages rank high or get more visitors to their website. The reality, however, is a bit different, and using too many keywords can hurt your business instead of helping it.
Of course, no one says that you should ignore keywords altogether. After all, that's how prospects are going to look for your products on Google. However, most of the times, including your keywords in your title should be more than enough. If you want to use them in the body as well, make sure not to incorporate more than one or two in the entire text. Don't force them and try to make them sound as natural as possible.
Use Storytelling
If you're considering using product description, then why not take it to the next level? If your product has a backstory you think is interesting enough to tell, don't be afraid to share it. It will only enhance the product's qualities and make it more appealing. Moreover, it can help you engage your audience and win them over.
Sure, maybe they already knew they wanted to buy your product. But who knows? After reading the story, they might just turn into lifelong clients or at the very least, recommend you to someone else. And that's what you want – to generate buzz and get the ball rolling.
Just make sure that your story is authentic. Consumers have a natural BS detector and can tell from afar is your story is genuine or if you're just trying to score some extra points.
So, what's the verdict? Are product descriptions mandatory or are they just a waste of time? The truth is somewhere in the middle.
While for some businesses, they are 100% necessary, for others, they just might do more harm than good. There is no good or wrong, but rather suitable or not. And to find out what is truly suitable for your business, you need to know it inside out. You also need to know everything about your customers. These two are the main aspects that will dictate your choice and ultimately what is appropriate for your business.