Different art forms surface with the evolution of epochs and one of these arts is molding and casting. Though mold is a counterpart of a cast, still we shall discuss about the art of mold making in detail. Mold making is the process in which some liquid or pliable raw material is shaped according to a given mold or matrix. This mold may also be made keeping in mind the final object or model.
Variations from clay models to one-part molds to two-part molds exhibit a level of difficulty that has considerably increased but makers nowadays also make multi-part molds in order to show every aspect of the final object. This process may also diversify in the techniques used, which may be pouring of the mold-making material to brushing it or spraying it onto the model. The one that has lately progressed is the injection molding under pressure. The plastic mold making services in China are amongst the most renowned practices for this.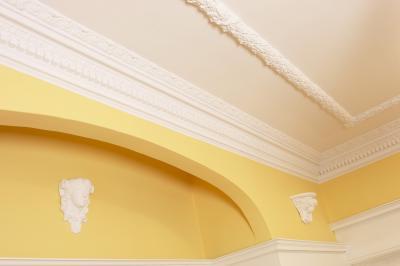 Let's explore more about it.
What happens in Injection Molding?
Injection molding is a process, which is generally preferred for single or multi-part molds since they are adept in capturing the minute details effectively. Most commonly, it is used for two-part molds where little holes are drilled into the molds and then into these holes the material used for casting is injected.
The material that is usually injected is polyurethane resin, which is taken in the syringe and using a large hypodermic needle, it is injected into the mold sprues and pressure is exerted in order to ensure that all the cavities have been properly filled. The process is not stopped until and unless the casting material comes out of the sprues validating the fact that all the cavities have successfully filled with no possible air bubbles.
When is Injection Molding Used?
This injection molding procedure is used for a wide range of purposes where models are developed from scratch. The common uses of the injection mold-making process involve developing models with thin walls and having accurate details. Moreover, it also includes making of metal, plastic or glass items. Developing models of miniature cars, trains or buildings is also possible with the help of this process.
The process of injection molding is cost effective on the economic front but on the other hand making of molds, which is rather expensive require great precision and accuracy as they are made of steel or aluminum.
Perks of Plastic Injection Molding
It is necessary to keep yourself in check with the daily changing economy. Injection molding can sometimes be very expensive, if it is carried out using metals that itself are expensive. In order to save your money as well as time, plastic injection molding has come to practice. Following are some of the uses of plastic injection molding.
The plastic molds deliver not only good results, but also high quality. Therefore, they are effective in increasing the production rates because it is a time saving process.
This process involves the usage of a wide range of plastics that suffice to the making of models very easily. Moreover, a single mold may help you in delivering a number of products.
The degree of strength provided by the plastic molds are great because you can use different filters like reducing the density of plastics and much more, which leads to increased durability.
The method of injection molding has created quite a buzz in the industry of casting and mold making and day by day, it is meeting increased demands. If you are searching for one, book your reservation quickly.