We might not love it every time our birthday comes around, but our kids sure love it when theirs does. When you're a kid, every year feels like forever, and a birthday is a pretty big deal. There are plenty of great ways to celebrate your kiddo's birthday, but a party with their friends is probably the best.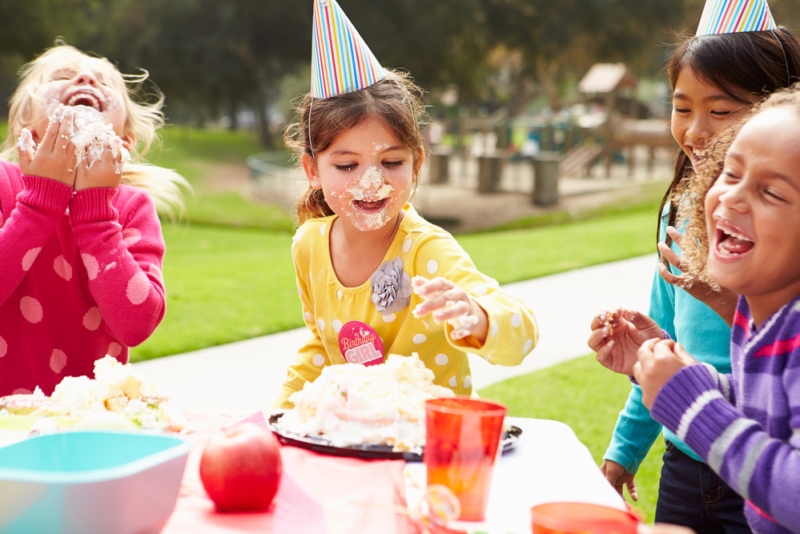 If you want to plan a successful birthday party for your child, here are a few tips to get you started.
Decide on the Guest List
When your child is small, their party is more for family's sake than for the kid's sake. You could invite over all your friends and their kids, or just include grandparents. Once your child is older, however, they could really enjoy a party with their friends. Let them decide if they want a big party (their entire class) or a small party (their close friends)–as long as you're willing to tackle either one, that is!
Set a Date
As soon as you know a birthday is coming up, plan the party and set a date. Once you've set the day, send out the invitations. The sooner, the better, since parents fill up their schedules pretty quickly. There might be tears on the day of the party if your child's best friend can't make it, so plan the party enough in advance that every guest can attend.
Pick a Theme
Once you have the date taken care of, pick a theme for your child's birthday party. They might love dinosaurs or pirates. They might want a half superhero/half Disney princess party. You might choose a theme for them, like a circus theme, complete with animals, balloons, and a clown entertainer from clowns in NY. If they're older, they might want to pick the theme themselves. There are plenty of fun themes to choose from, so have a blast.
Plan the Activities
No party is complete without fun things to do, as well. If your party is in the summer, it's a good idea to get everyone outside.(You can just let that ice cream cone keep melting on the grass– you can't on your living room rug.) Plan fun activities for the kids to enjoy. You might be wondering already, "what's the weight limit on a trampoline?" Make sure the kids are safe as they enjoy the day, and give them plenty to do.
Plan the Food
Last, but not least, you get to plan the food for your party. You probably won't have an outrageous cake, and truth be told, your child will be just as happy with something you baked for them–probably more so. Pick a cake flavor, ice cream flavor, and decide on any snacks. Learn the allergies of the guests ahead of time, too!