During the winter, it is quite challenging to keep the skin hydrated. A well hydrated skin defines the rest of the qualities that the skin possesses such as softness, radiance, smoothness as well as its firmness. It is the best practice one can incorporate in their skin to achieve a healthy skin ever. Face is the most sensitive and delicate part of human body since its appearance defines who the person is in terms of hygiene, personality as well as its maintenance. Therefore, it should be strictly taken care of on daily basis. It is normally prone to many physical damages that ruins its original appearance. However, emphasis has been made to fight the issue of dehydration that eventually causes the skin to dry thus making it rough and slaky. This being the major drawback to many, people are encouraged to check their diet by eating healthy as well as drinking plenty of water so as to facilitate a strong healthy skin. However, there exist a number of perfect face cream that aids in keeping your skin hydrated during cold season. They include: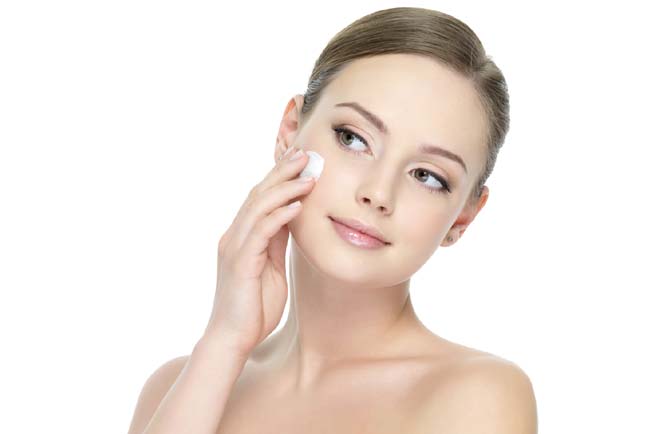 1. Skinceuticals Hydrating B5 Gel
This cream contains vitamin B, which performs a great role of ensuring that the skin is ever hydrated by preventing it from drying. It boosts the capacity of the upper layer of the skin, the epidermis to retain moisture thus resulting to smooth and soft skin. This eliminates skin dryness that makes the skin look rough and unpreventable. Everyone concerned with their skin health should embrace this incredible product. It serves as the best face moisturizer for winter.
2. Elemis Pro-Collagen Marine Cream
This product has undergone several scientific tests that prove its effectiveness in a short span of time after usage. It not only hydrates the skin but also acts as anti-aging formula that provides a remedy for appearing wrinkles. It gets absorbed by the skin easily hence making it firmer as well as flexible. You should go for this product sooner than later so as to enjoy a moisturised skin during the winter.
3. Murad Hydro-Dynamic Ultimate Moisture
This cream has a power of soaking into the skin quickly immediately after its application. It contains powerful ingredients that fix water in the skin thus keeping it highly hydrated. It does not clog on the skin pores thus enhancing proper functioning and well being of the skin.
4. Benefit Total Moisture Facial Cream
It gives a concentrated as well as immediate hydration to the skin. It also refreshes complexion. It contains several ingredients that work by eliminating the skin dryness and barriers that hinders skin moisture retention. It provides a long-term solution for skin health.
5. Liz Earle Skin Repair Moisturiser
It possesses all natural ingredients that work jointly to deliver an ultimate effect on the skin. It helps the skin, which is normally dehydrated to restore its moisture. This helps the skin to be flexible, plump as well as glowing. It deeply clears the room for dry, fluky and rough skin thus improving its physical appearance.
6. L'Occitane Ultra- Rich Face Cream
It serves as a powerful facial cream that keeps the skin hydrated throughout. It also plays a role of protecting the skin from any internal or external damages. It nourishes the skin that tends to look dry thus making it firmer, softer and radiant.
7. Matis Youth Hydrating Mask
It is recommended to use this product two times in a week so as to keep the skin hydrated all along. It deeply moisturise the skin through combination of mechanical actions of various ingredients. It is offered at an affordable price for everyone to purchase. Get one as the winter approaches.
8. Dr Hauschka Melissa Day Cream
This product has been used for years to handle an extra dry skin that results from skin dehydration. It works by enabling the skin to retain the moisture throughout. It also provides a remedy for a reddened and irritable skin thus leaving a clear and smooth complexion.
9. Neutrogena Hydro Boost Water Gel Moisturiser
It contains a powerful hydrating substance that is made available to the skin whenever it needs it. This quality qualifies it as the best face moisturiser for winter.
Conclusion
Identifying the perfect face cream for keeping the skin hydrated during cold season is a little bit hectic. Not every cream is designed to keep the skin hydrated. Therefore, it is always wise to consult a dermatologist before making buying decisions. Users should also stick to the manufacturer's instructions so as to achieve the desired results. Purpose to purchase one at a subsidised price before the winter approaches.