It is understandable that the festive period is an exciting time of year for many people. There are plenty of reasons why this is a brilliant time of year but for many people, the commercial side of Christmas has overtaken the traditional value and point of the season.
Everyone is free to enjoy this time of year however they see fit, and they shouldn't feel embarrassed or wrong for undertaking any action, but of course, when you commit to enjoying the full commercial nature of the season, it may be that you will come across people who are happy to take advantage of your desire to enjoy the festive period.
No matter the time of year, if people are looking to spend money and perhaps let their guard down slightly, there will always be people who are looking to take advantage. This is a sad fact of modern life and this is the sort of thing that can ruin Christmas. You may find that there is a chance to grab a bargain or find the ideal gift for someone you love but you may actually find that there are people looking to ruin your festive period.
It isn't anything personal against you, they don't care who they hit or hurt but equally, your money is as good as anyone else's and you'll find that cyber criminals are looking for any sort of steal that they can get at this time of year.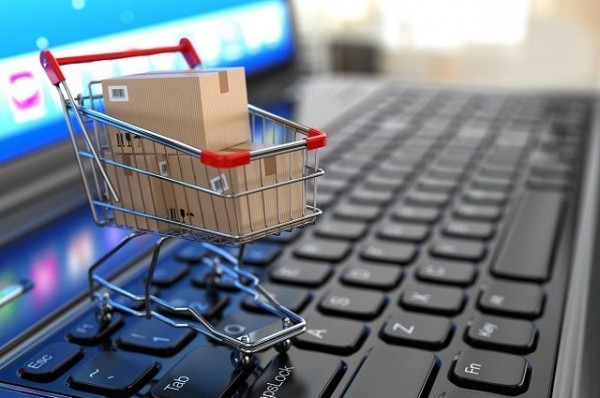 This Style of Crime is on the Rise
Reports released suggest that in the run up to Christmas of 2014, more than £16m was lost in online shopping and auction fraud thanks to the action of fraudsters and criminals. This information has been presented by the Action Fraud Internet Crime Reporting Centre. Anyone looking to see if the level of fraud had increased from the previous year will find that this sum of money represents a rise of 42% on the 2013 figures.
One of the most dangerous times of year for shoppers was the Black Friday and Cyber Monday periods. These may be deemed as dangerous due to the acts of violence that have occurred at certain stores over the years but it may be that people shopping from home are at greater risk.
After all, you can recover from a few bumps, bruises and scrapes a lot faster than you may be able to recover from a scammed card or hacked bank account. This weekend of heightened shopping activity provided criminals with the opportunity to look for shoppers who weren't quite clued up as they should have been.
It is only natural that normal people will read about the hype surrounding these big shopping dates and decide that they want to get in on the action. This means that they may decide to shop around, but if they don't have much experience, they may not know the genuine places to shop and the places to avoid. Fraudsters and scammers aim to create shopping experiences that seem genuine and which will be able to catch out shoppers who are not as clued as some people are.
There is a need for people to retain their personal and financial information secret, but when you are on the hunt for a bargain, it is easy to see why some people can get up in the action and excitement. Sadly, the giddy rush of shopping will soon fade away and people could be left with a rather nasty hangover that takes a considerable amount of time to pass.
Stay Safe when Shopping Online
Some of the most basic tips that people should bear in mind when looking to stay safe when shopping online include:
Only buy from brands that you trust
Pay with a credit or debit card
Enrol in anti-fraud schemes issues by your card company
Being the victim of fraud at any time of year can be dispiriting but when it happens in and around the festive period, it is natural that many people will feel very angry or annoyed. This is a very busy time of year when it comes to online commerce, but this is the sort of situation that can cause people to lose focus.
When it comes to fighting against fraud, there is a need to be aware of the risks involved with certain situations. Online fraud is becoming very common and if you don't often shop online, you may find that you are the sort of shopper that is most at risk.
Andrew Reilly is a freelance writer with a focus on news stories and consumer interest articles. He has been writing professionally for 9 years but has been writing for as long as he can care to remember. When Andrew isn't sat behind a laptop or researching a story, he will be found watching a gig or a game of football.