So you are planning to visit the Big Apple in the near future. The trip is certainly an exciting one, and if this is your first time exploring New York, you'll definitely be impressed with everything you'll discover there. However, what you need to know right from the start is that the traffic there isn't exactly driver-friendly. A trip by car to New York should be done with enough preparation, and having a few insights on the topic will prevent you from ruining your travel experience. One of the main issues encountered will be parking, but no worries, the following tips will help you tackle any potential parking inconveniences:
Don't expect to park for free
With such high traffic, finding a free parking spot is almost never possible, so you need to always be prepared with parking money, and don't get your hopes up on stumbling upon a free-of-charge option. And while in the less plausible eventuality of you managing to find a parking space that doesn't seem to come with any costs, make sure to check what the New York City parking regulations page says on that specific street before leaving your car there, just so you don't end up getting a fine.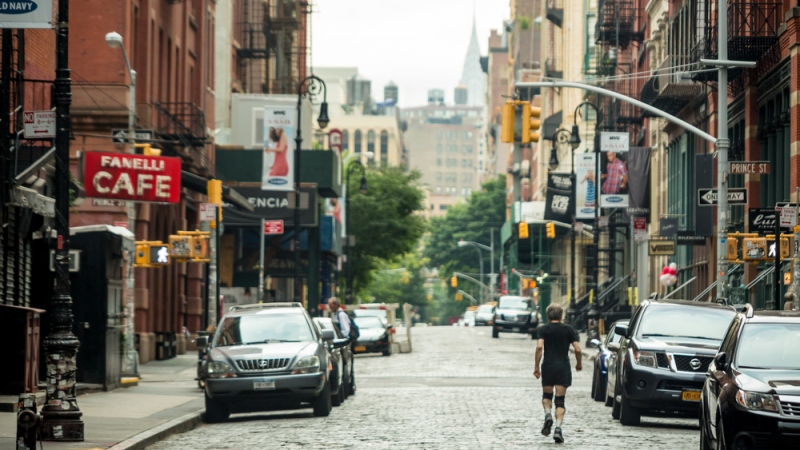 Secure your parking spot in advance for more affordable fees
There are parking garages all around the city, but once you see how expensive the demanded fees actually are you'll think twice before leaving your car there. Driving tourists are advised to do their research from home, and compare available options. In many US and Canadian cities, you have the opportunity to secure a spot through an exclusive parking network and access far more affordable costs than your average parking facility. Book your place before leaving, and you won't deal with unreasonable prices.
You're luckier during the holidays
During the holiday season, many of the yearly parking rules no longer apply, and you might be able to access a wide pole of free parking spots. If you are lucky enough to visit New York during an important holiday, you could save some money on parking. Inform yourself on this topic prior to your departure, and because not everyone is aware of this perk, it will also be easier to find an available space.
Know the rules!
You could end up with a ticket even if you are just leaving your car on the side of the road for a few moments to unload some bags. Read traffic rules carefully to avoid stopping your vehicle somewhere you are not legally allowed to.
New York is known for being one of US' most congested cities, commuters facing traffic problems on a daily basis. Driving through New York isn't always as pleasant as desired, but finding a free parking space is even more of a hassle. If you have, however, still decided to visit the city by car, you should make sure you at least go prepared, and there are a few tips that will make things easier for you. Take into account the few suggestions above-mentioned, and you won't have to deal with a headache or waste hours every time you want to park your car.