As medical technology has progressed, more medical devices have been created to help patients suffering from various illnesses. For those who find themselves suffering from cardiovascular issues which result in the formation of dangerous blood clots, the introduction of implantable blood clot filters has offered hope to those facing these health issues.
However, while many people have been implanted with these filters, numerous patients have experienced complications that have at times been life-threatening. As a result, many patients have chosen to file personal injury lawsuits against the filter's manufacturer, Cook Medical. One of the most recent is a Nevada man who, despite being implanted with a blood clot filter in September 2009, nevertheless suffered a blood clot.
What Are Blood Clot Filters?
A blood clot filter, which is a wire device implanted in a person's inferior vena cava, is designed to catch blood clots before they get into the lungs. The inferior vena cava, the largest blood vessel in human beings, carries blood which lacks oxygen from the lower half of one's body to the lungs, where it can be oxygenated.
By having a blood clot filter implanted inside them, patients are supposed to be protected against dangerous blood clots entering their lungs. However, over the past several years many people with these filters have experienced various injuries, resulting in a growing number of lawsuits being filed against Cook Medical.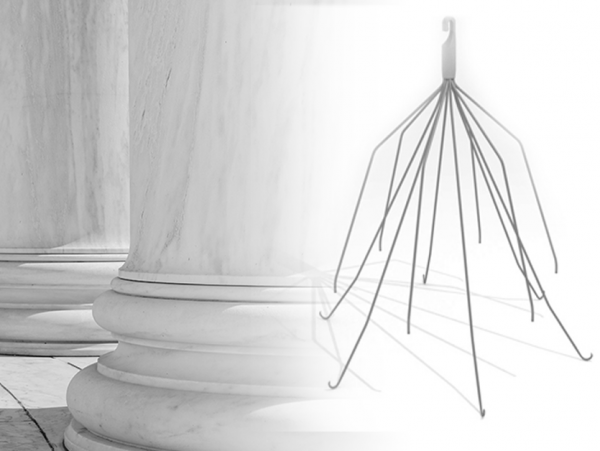 Injuries and Side Effects
As more and more people have had these blood clot filters implanted in them, the number who have reported dangerous or even life-threatening side effects has gradually risen. Along with failing to keep blood clots from entering the lungs, the filters have also contributed to other side effects.
Some of the most common include vein and organ perforation, filter breakage or migration, and pulmonary embolism, which if occurs can be extremely dangerous. In addition, problems can result if the filter has been incorrectly implanted or was defective prior to being implanted.
What Can Be Done?
When a patient who has a blood clot filter implanted in them experiences problems, there are different approaches that can be taken to resolve the matter. First and most obvious is having the device removed surgically, but in many cases this cannot be done due to the possibility of additional injury or death. Thus, many patients are left to deal with these problems, unsure of what the future holds.
Filing Lawsuits
When this problem was examined in a study, it became clear just how extensive it had become. In the 2012 study, all patients experienced inferior vena cava perforation within 71 days, and 40 percent of patients also had filters that had migrated from their original location. Due to these results, patients across the United States have found themselves in the position of filing a lawsuit in order to receive compensation for the physical and emotional damages they have endured.
Currently, more than 800 lawsuits have been filed against Cook Medical, alleging the company acted with negligence in selling blood clot filters that were reportedly defective. In the lawsuits, plaintiffs claimed Cook Medical knew or should have known about the risks associated with the filters, yet chose not to warn patients or medical professionals about the dangers.
As this issue works its way through the legal system, it's expected that more and more patients will come forward to file additional lawsuits. No matter what rulings are eventually issued, it's clear many people have had their lives altered as a result of having these filters implanted inside them, and may continue to experience problems in the years ahead.
Mark Sadaka from Pharma Watch Dog, the leading Drug Injury Attorney, has a national practice and works with clients from New York to Alaska.