It would be an under-statement to say that Disney made our childhood lives merrier and magical. It has been one stunning journey to see our favourite characters get a new avatar in this tech savvy world. If you are someone who will never get too old for Disney, here is a list of the best Disney games which will revive those old, charming days for you:
Temple Run
This is one game which I have seen plethora of people play during my metro journey. It's an incredibly popular Disney game. The game isn't high tech which means even a novice can enjoy by playing it. However don't mistake the level of easiness of the game for a boring game. The game is quite addictive. The instructions are simple to follow. The beautiful backdrop is like that of the wizards of OZ. Get a new smartphone for yourself with a blazing speed via these Snapdeal coupons and start enjoying this game.
Inside Out through Bubbles
Inside out was a 3D computer animated comedy drama adventure movie that made to the big screen in year 2015. And after a few months, this game came out! Inside out through Bubbles game requires you to match all the same colored memory orbs in each level. You can unlock different characters as you go through the 200 levels in here, release power-ups to boost every kind of emotion and even challenge yourself with 4 types of different games. That's not all! When you connect to Facebook to keep a track on your progress level, you can gift as well as receive free lives. That's awesome, right?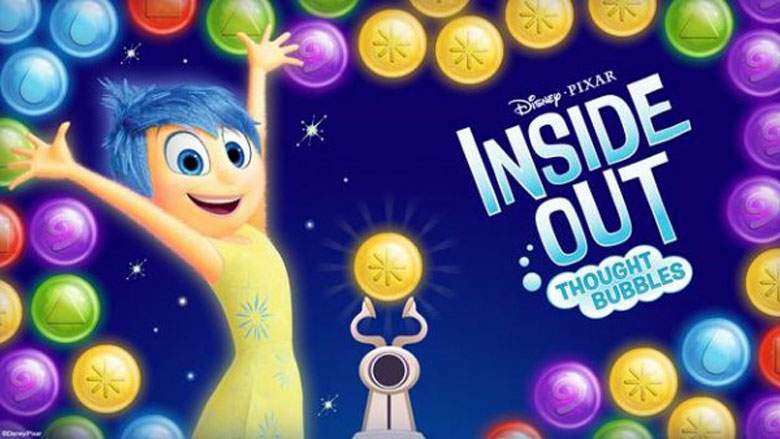 Frozen Free Fall
Frozen is the first Disney movie to teach that it isn't necessary that the first man you meet is your love. Get a feel of your favourite movie with this game. It is a match 3 puzzle type which means a treat for puzzle lovers. You can play over a whopping 650 number of levels to keep yourself engaged and challenge yourself consistency. By connecting with your friends on Facebook, you can make it all the more interesting. You can play even Disney board games with your friends by purchasing them online at discounted prices through Amazon coupons available on CashKaro.com. Get started!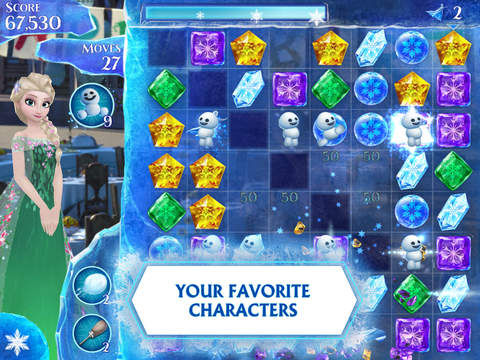 Where's My Perry?
Perry, also known as Agent P is a platypus from the cartoon series Phineas and Ferb. The silent character has this game dedicated to him. It's the newest puzzler from the makers of where's my water. It is physics based puzzler where the usage of water is required in different forms via you such as ice, steam and liquid to crack down the puzzle. The background will remind you of the lab in which Agent P enters because there are many similarities with graphics. There are over 140 puzzles across 7 chapters and that too with free updates!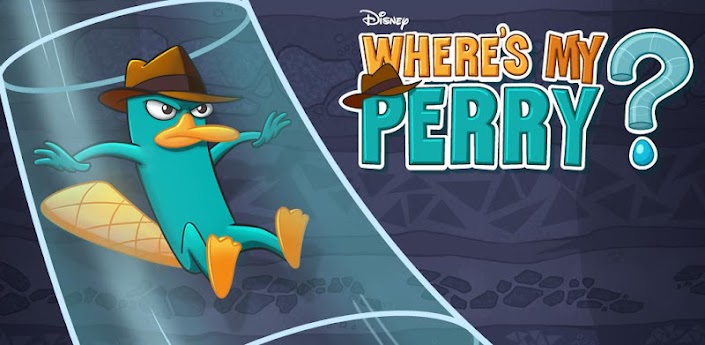 Big Hero 6 Bot Fight
Fasten your seat belts to have an adventurous puzzle journey with Baymax, Hiro and the rest of the team. You require matching 3 or more power cells to power up your team. You can collect over hundreds of bots to increase the advanced levels of your team. To up the excitement level, you can team up with your friends. This will help you earn rewards after completing your mission. So what are you waiting for? Download this game in your smart phone and relive those Disney days again!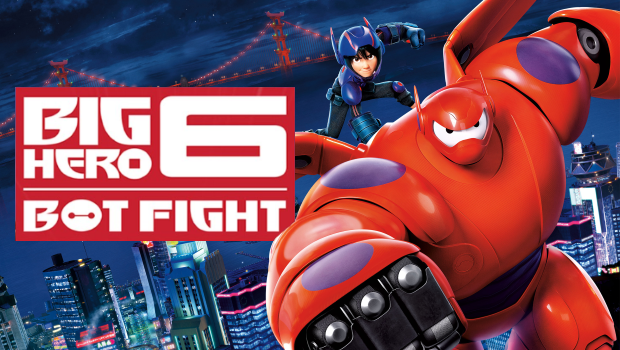 Hope you liked this list of the most popular Disney games!