For many people who are looking at Miami as a good place to find a luxury condo, a waterfront location may seem like the obvious choice. Miami Beach extends 35 miles from the tip of South Beach to the northern Sunny Isles area as well as Key Biscayne. Luxury property can be found throughout the beach area, offering beautiful waterfront views that only start the list that sets luxury real estate apart from the rest. For those who want to live a life of luxury but who don't want their home situated on the beach, there are also luxury condos that are situated in desirable neighborhoods that are suitable for high-end living without the waterfront views. One way to look at some of the options you have available throughout Miami is to go to Sterling-Luxury-Real-Estate and browse the listings. Some areas that might appeal to you are: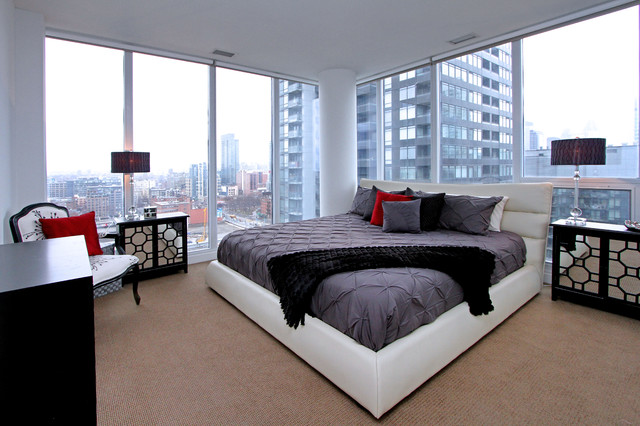 • Downtown Miami
• Edgewater Midtown
• Brickell
• Bay Harbor Islands
• Aventura
The Perks of Buying Waterfront Miami Luxury Condos:
Waterfront condos are among the most luxurious and valuable properties in the entire country. The quality of Miami's beaches, an exciting nightlife, and lots of fun activities for people of all ages make it an alluring prospect. Condos are situated above the beach, providing breathtaking views as a part of daily life. A waterfront condo also offers more convenience and better security than other types of waterfront homes. All of the property care is taken care of by management and 24/7 security is often a regular part of the services offered with ownership.
Investing in Pre-Construction Condos:
There are many pre-construction condo projects going on in Miami, offering domestic and foreign investors a unique opportunity to invest in a new structure while leveraging their assets over a longer period of time. For anyone who looks at their purchase of luxury condos in Miami as an investment, this is a great way to reduce your cost for interest and taxes. The popularity of pre-construction condos in Miami means you have more options to choose the features and price that is right for you to get the prime location and best value, too.
Like any investment, making the right choice depends on the knowledge you have of the area and the different projects that you have to choose from. Dealing with a realtor who specializes in luxury property and has an in-depth knowledge of the current projects in the area will ensure you get the benefits that matter most to you. Whether you are looking for the perfect waterfront condo that is close to your child's college or for an investment that you may be able to profit on before the construction is even complete, there is a project that will meet your needs.
There are a number of reasons that people from around the world are investing in Miami luxury condos at an increasing rate. The diversity of neighborhoods where various pre-construction projects and existing buildings are located offer a variety of buyers the opportunity to find everything they want in the setting that is most appealing to them.