Ahmedabad is a historically rich city. It has ample of historical sites to visit and is one of the forefront in educational schools. The city shelters reputed business, law, management, engineering and medical schools. The city also sees a lot of tourists and travellers every year and is one of the place you should definitely visit if you want to experience and learn the Gujarati culture, tradition and way of life.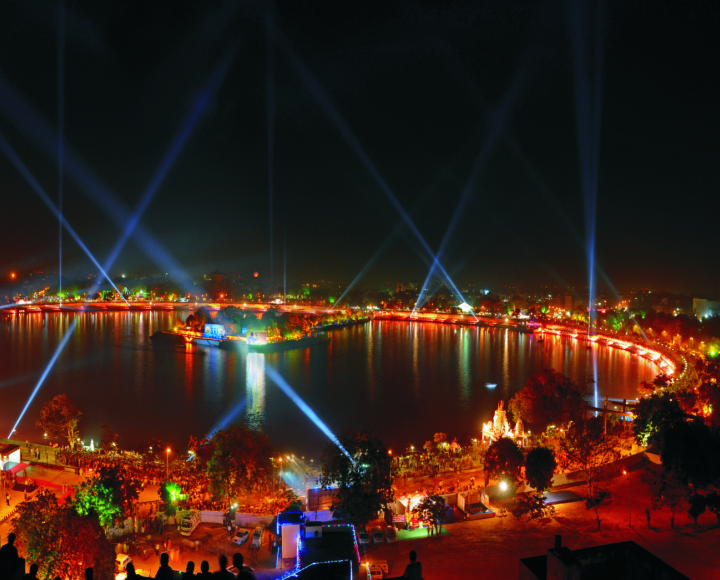 Ahmedabad plays home to some reputed schools which makes it one of the many reasons it sees people from all over the world throughout the year. The purpose of visit for these people are not based on a holiday or trip hence they do not look to spend much on their stay. This is where the section of the budget hotels in Ahmedabad flourish. These hotels offer good decent hotel rooms at a fair rate and are mostly located in convenient locations mainly in areas closer to railways stations or major schools. The other group of people come here for a holiday or vacation. They come to Ahmedabad to experience the Gujarati way of life and visit the historical places they have read and heard about. The highest tourist attraction is the Sabarmati Ashram. Under this ashram lies Hriday ashram, the cottage of our very own father of the nation, Mahatma Gandhi. This ashram still preserves and keeps on display Mahatma Gandhi's personal items like glasses, books, letters, slippers etc. Without doubt the first place every tourist flocks to, this ashram is also said to be the only reason some people venture to this part. Ahmedabad also has various open picnic spot you could have a good time at or just go for a walk. The most beautiful however is offered by the Sabarmati riverfront which has a beautiful view overlooking the Sabarmati river.
Ahmedabad is the place to experience the rich delectable Gujarati cuisine. There are many hotels in and around Ahmedabad that offer you a taste of Gujarat. The Gujaratis love their sweets and their cuisine mainly comprises of sweets and are all vegetarian. You could try places like Manek Chowk which is sort of a street food court which sees multiple rows of tables lined up serving piping hot food. The place is always bustling with customers so it may take you some time to get a table. The drinks department is a bummer. Gujarat is a dry state and buying of alcohol is prohibited unless you are a tourist and you show your non-indian passport or green card you would not be allowed to buy alcohol.
The Gujaratis are warm in nature and you should not have a problem with the hospitality of the locals during your stay there. The places of accommodation are available in plenty however there is nothing wrong in booking your hotel rooms prior to your trip. You could compare from a host of hotels and choose by checking the listings of the hotels in Ahmedabad with rates.
Dimpy Roy
Dimpy Roy is a travel writer working with an Online Travel Guide. She guides travelers to various resources where they can find best budget hotels in Ahmedabad.