For admission into various courses offered at Manipal University, students are required to appear in Manipal's Online Entrance Examination. Candidates can get admission in a wide range of Undergraduate as well as Postgraduate courses by the means of Manipal University Online Entrance Test (MU OET). The names of the courses which are offered at Manipal University are:
Medical: MBBS, BDS
Engineering:Tech, B.Tech Lateral Entry, B.Arch.
Pharmacy:Pharm., D.Pharm.
Fashion & Designing: BA Interior Design, B.Sc Fashion Design, B.Des (Fashion Design),
Post Graduate Courses:Tech., MSc, MD, MA, MCA
Others: BA (Media & Communications), BBA.
Candidates can make application for any of the above mentioned courses by the means of MU OET but the last date to complete the application form varies from course to course. The last dates to complete the application process are:
MBBS, B.Tech, B.Pharm, D.Pharm, BDS :           Mar 28, 2016
Arch :           May 31, 2016
BBA :           Apr 25, 2016
Design (FD), B.Des.(ID), B.A.(ID) :           June 15, 2016
The online entrance test will be conducted online in 50 cities across India over a period of one month, students will have the freedom to select their test centers and test date as per their convenience and availability.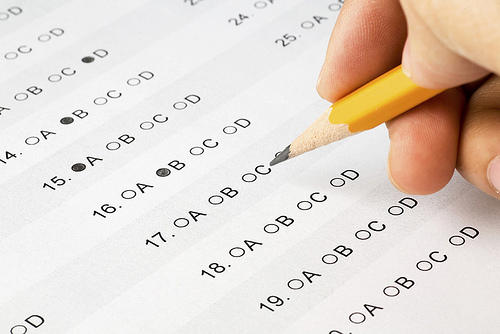 Let us have a look at some of the important things related to MU OET:
Eligibility:
Age is no a barrier for candidates who want to appear in Manipal University Online Entrance Test.
Students interested in making application for admission into courses offered at Manipal University should have cleared class 12 examinations or must be appearing in the class 12 examinations.
The combination of subjects studied during class 12 depends upon the specific course in which the student wants to get admission. For example: Physics, Mathematics, Chemistry and English are required for admission into engineering courses, while for admission into medical courses student must have studied Biology, Physics, Chemistry and English.
The criterion of minimum marks required in class 12 also varies from course to course.
Online Slot Booking:
Candidates have the freedom to select their test center and slot of examination on which they would like to appear in the examination.
The allotment of centers and examination slot will be made on first come first serve basis.
If slots are not available at a particular center for any particular day, students can look for availability at alternative test center.
Students can even make second attempt in MU OET and the best performance out of the two will be considered for the purpose of merit list.
To avail the second attempt, students are required to make payment of the application fee once again.
The payment option for second attempt will be available after the candidate has already appeared in MU OET.
For details related to MU OET and other similar entrance examinations, students can visit www.motachashma.com