If you are ready to redo your basement, then you will want to start exploring basement flooring options over concrete. Your basement floor needs to match the theme of your basementdesign, which is why it is important to have that theme fully planned out before you get started. You will also want to make certain that your basement is waterproof to protect any of the items you put in your basement after it is finished.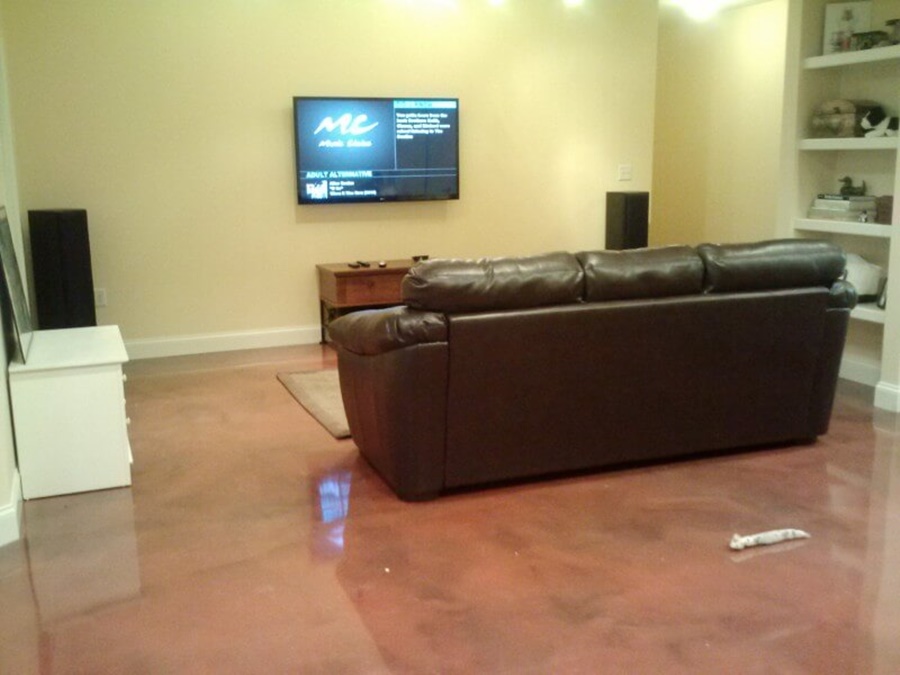 Epoxy Flooring
The most versatile option you have on your basement floor is a material called epoxy flooring. This is extremely durable material that can be made to look like anything you want it to be. It comes in a wide variety of colors that include a concrete look, a marble look and any other type of look you want Epoxy can look like brick, hardwood or tile flooring, and it lasts for a very long time.
Laminate Flooring
Some people are hesitant to put real hardwood floors in their basements because of the fear of moisture. Even if your basement does not flood, it can still get humid and ruin real hardwood. The solution is to install laminate flooring, which is a composite flooring product covered with a protective coating. The important thing to remember about laminate flooring is that you must install a strong moisture layer on top of your concrete before you put the floor in place. As long as you do that, your laminate floor should be fine.
Tile
A tile floor in your basement can look nice, but they are difficult to install. One of the advantages of tile is that you can design patterns and images using tile that will really make your floor stand out. Tile is also very durable and it can be resistant to the moisture that collects in almost any basement. Tile does tend to be very cold, so you would need to put down rugs wherever you intend to walk on a basement tile floor.
A big part of finishing a basement is putting on the right floor. An epoxy floor is versatile and durable, which makes it a popular option for most homeowners. But there are other options you can explore before you make your final flooring decision.