While you are sprucing up your home to sell, one thing you do not want to forget is how it smells. The smell of your home is something you have grown used to, so you may need to ask someone that does not live in your home if there are any odors you want to tend to before you put your home on the market to sell.
Odors may not be something most people think about much, but the reality is that odors can be offensive on different levels to different people. You want your home to smell as good as it looks and as much as the asking price. To some people, an offensive odor can give the perception that the home is worth less.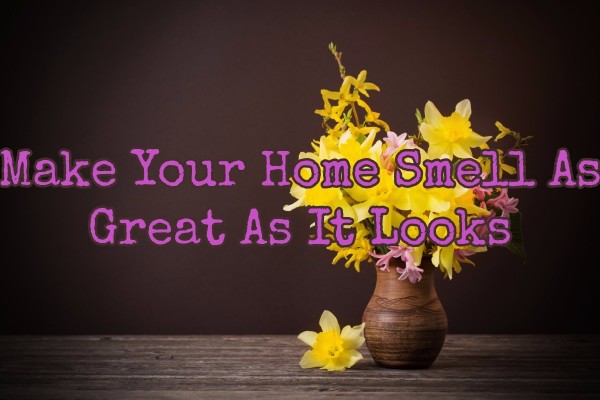 Addressing a home odor can mean a variety of different approaches to correct the situation, depending on what is causing the odor. Here are some different smells and suggestions for elimination:
Cigarette Smoke can be expensive to remove because carpeting may need to be replaced if professional cleaning does not remove the smell. Scrubbing the walls and ceiling with a strong cleaner may help, but if it does not remove the smell, it will be necessary to paint. For a strong smoke smell, a blocking paint may need to be painted on before painting for color.
Animal Urine in the home can be another odor difficult to tackle. If the animal has urinated on the walls and into the baseboard trim, these will likely need to be replaced if cleaning does not remove the smell. Carpets may need to be replaced if areas of the carpet have been soaked more than once. A professional carpet cleaner can likely tell you if the carpet can be saved.
General Animal Odors are common if you have animals, and you want to be aware of how your animals may smell. This odor can be addressed by cleaning the home areas and furniture they frequent, cleaning areas the animal eliminates waste on the property, and regularly bathing your animals.
Cooking Odors may be one area frequently missed. Cooked spices with pungent odors like curry and garlic can leave an odor. Other things like deep fryers with used oil left behind or rotting food can leave unpleasant odors. These generally can be eliminated easily by removing the item and using mild spices to cook with while your home is on the market.
Mold and mildew odors will depend on the source of the odor. It may take some construction to remove if it is in the house structure, carpet replacement if the source is carpeting, or it may be cleaned-up if it comes from a place in the home that is not often used.
You want your home to smell as great as it looks, but don't go overboard with incense, air fresheners, or perfume based scents, because these can also be problematic. It is best to have a mild pleasant smell like cinnamon, a light clean smell like lemon, or no smell at all to help your home sell.
Jodi Bakst is recognized as one of the top listing agents in the Chapel Hill, Durham and surrounding area.  She is known for providing superior customer service and making use of the most advanced marketing systems and technologies that showcase her listings and get them sold.