The new house. The stuff dreams are made of. Costly but worth it is probably what you told yourself. A blank canvas and all it needs are your colours. However a new house brings in new responsibility. A handy checklist to follow just before you sink in to your couch with your TV in your new hall.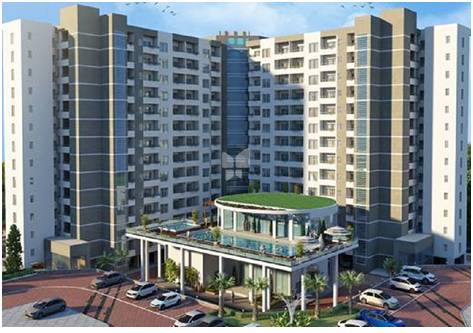 Lock and Load: 
Do you really know how many people have had the key to your house before you? Realtors or even previous owners? The neighbourhood may be safe but the world isn't. Better safe than sorry. So the first thing to do before moving in is to change the entire lock set of the house and ensure a safe dwelling.
Begin gathering bags and containers: 
Pay attention to the small things because there will be plenty of small things to shift to the new house. This would require numerous cardboard and storage containers so it is advisable to start stocking them up. This would also help you categorise things (Such as – jewellery, lights, etc.) by labelling them which in turn makes the unpacking process also easier.
Sell well: 
Clutter is the biggest problem of shifting. It does not only hinder the moving process but also makes you lose track of the important stuff. The best thing to do is to start selling stuff along the process. You are most likely to replace everything with newer items to fit the décor of your new house and hence do not need the extra stuff lying around. Also the extra revenue would also help you buy the new things you really want or maybe even help buy one of the nice flats for sale in Bangalore.
The new address: 
It is crucial to officially change your addressin all your paperwork to match your new house. Not only for important government documents but also for simple things such as the mail. The last thing you need is your letters reaching someone else in your old house and you missing out on some important information while you sit in one of the new comfortable 2-BHK apartments for sale in Bangalore.
Replace all the old switches and panels: 
Old houses are a step away from being an electrical disaster. The panels and switches may be a little sparky but avoiding them would lead to bad results for your new house. The circuit breakers, fuses, switches and electrical panels are best if updated or changed. After all, there is no substitute for safety.
Learn about the neighbourhood: 
A man is known by the company he keeps and believe it or not, a neighbourhood does influence you. A bad house in a great neighbourhood is still better than a great house in a bad neighbourhood. Therefore before making a decision, google the neighbourhood's crime rate, take a walk and talk to a few neighbours about the area. The insight you get would be sufficient for you to make a decision and buy the independent house in Chennai you always wanted.
When looking for a new house, check on RoofandFloor for the best options in the cities. While moving in, make sure you haven't forgotten all that you need!