The Health and Safety (First-Aid) Regulations 1981 require you to provide adequate and appropriate first-aid equipment, facilities and people so your employees can be given immediate help if they are injured or taken ill at work.
What is 'adequate and appropriate' will depend on the circumstances in your workplace and you should assess what people you need to have and what training they require, using the table below.
The minimum first-aid provision on any work site is:-
■  A suitably stocked first-aid box
■  An Appointed Person to take charge of first-aid arrangements
■  Information for employees about first-aid arrangements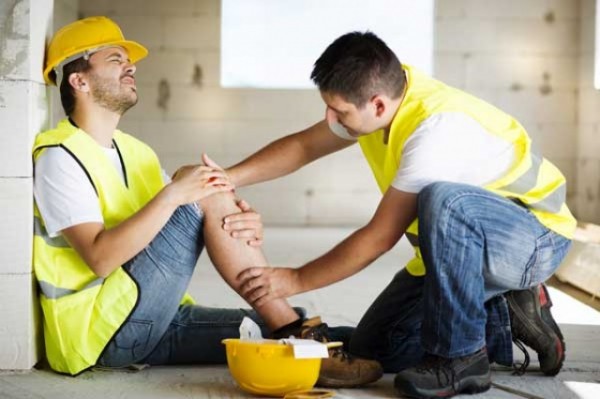 What is an Appointed Person?
This has changed over the last few years but many people still think that having a one day first aid courses, makes them an Appointed Person – it now doesn't – and it is much simpler! When an employer's first-aid needs-assessment indicates that a first-aider is unnecessary (see table below), the minimum requirement is to appoint a person to take charge of first-aid arrangements.
The roles of this appointed person include looking after the first-aid equipment and facilities and calling the emergency services when required. They can also provide emergency cover, if trained, where a first-aider is absent due to unforeseen circumstances.
Does an Appointed Person need to undertake first-aid training?
To fulfil their role, an Appointed Person does not need first-aid training. However, they need to have a clear understanding of their role and what is expected of them including the regular checks that they have to make (they will probably be responsible for checking First Aid boxes) and what to do in case of an emergency.  However, it would also be advantageous for them to have some first aid training because people will probably expect them to do something if an accident occurs.
WHAT COVER DO I NEED TO PROVIDE?

 

Hazard Level

How many employees on site?

What do you need?

 

LOWER – e.g. offices, shops, libraries
Less than 25
At least one Appointed Person
25-50
At least one EFAW trained First Aider
Over 50
At least one FAW trained First Aider for every 100 people or part thereof
HIGHER – e.g. light engineering, warehouses, construction, chemical manufacturing
Less than 5
At least one Appointed Person
5-50
At least one EFAW or FAW trained first aider, depending on the type of injuries that might occur
Over 50
At least one FAW trained first aider for every 50 people or part thereof
Can an Appointed Persons perform first aid, e.g. CPR?
Appointed Persons do not have to be first-aiders and should not attempt to give first aid for which they have not been trained.  There are two main levels of training course – the 1 day Emergency First Aid at Work (EFAW) and the 3 day First Aid at Work (FAW).
This cover should be maintained throughout the working day and if there are any particular hazards present e.g. working with dangerous chemicals then further specialist training should be given.
If your premises are remote from emergency medical services, you may need to consider having people, or more people, undertake a 3 day course.
Tony Willson is Managing Director of Helmsman Safety Services of Colchester