Injuries or death are now common scenarios seen at the workplace. Not only the workers, but also their dependents (family members) would feel secured with such compensation. When a worker claims for compensation due to injury or accident sustained by them at workplace, it is called as a workers' compensation claim.
Though workers' compensation laws are made to provide compensation to injured workers, it doesn't mean that all types of presented under workers' compensation claims are valid or that all injured workers are eligible to receive workers' compensation benefits. In fact, there are various reasons why an employer or the insurance company would deny a workers' compensation claim presented by an employee.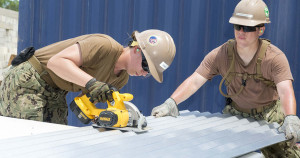 How is the Claim Settled?
Injured workers at the job site or while performing job duties are eligible to get compensated for their injuries by way of workers' compensation insurance. Here an injured employee files a claim, which is investigated by the insurer before offering the benefits. Employers and the insurance companies with which they have tied up have various workers' compensation defenses that could be applies to a given claim.
Conditions to be met to get Claims
There are mainly three conditions that are required to be met for an employee to get workers' compensation. These three conditions are –
The employer must be covered under workers' compensation
The worker who has got injured should be an official employee of the company or a business
The injury or illness, which one has gone through must be in relation to the job.
Common Workers' Compensation Defenses:
Failing to intimate employer within timeframe
According to the workers' compensation laws, it is mandatory for injured workers to notify their employers about their injuries from a period of 30 to 90 days from the date of getting injury. This notice should be sent to the employer by way of verbal or in writing.
If the person is not in a state to notify the employer, then it can be done by the spouse of the employee, doctor, or any third parties.
Injuries that are caused by the worker due to the negligence, carelessness or ignorance are not covered under the compensation benefit.
If the injury sustained by a worker has no link to employment and not due to employment activities, then it would not be eligible for the compensation.
To verify your claim, it is important to get an independent medical examination done, which would certify about the injury and also determine the benefits which you are entitled. If the worker fails to visit the doctor and is not able to provide the required proof, then it may deny the claim.
Other reasons can be Injury if not as severe as claimed, violation of safety rule due to negligence on the part of worker, not able to determine the cause of injury etc. So these are reasons where the claim presented by an employee may get rejected or disapproved.
If you can relate yourself to any of these reasons and still not being able to get the proper compensation then it is the right time to seek help from the best workmans comp lawyer, who would understand your situation and work out ways to help you fulfill workers' compensation defense requirements and get desired monetary compensation.