When you grow up and move out of the house, because of your education or career, you will find it difficult to make frequent visits to your home, because of your busy daily schedule. As your parents grow old, it becomes difficult for them to take care of themselves, cook for themselves, take care of laundries, etc. It is when you should think of hiring a caretaker for your parents.
The male or female caretaker that you hire from the local home care nursing care service, even though is quite famous in their work, will be a stranger for you and your parents. Hence, it is not easy for you to just hire them and let them take care of your parents.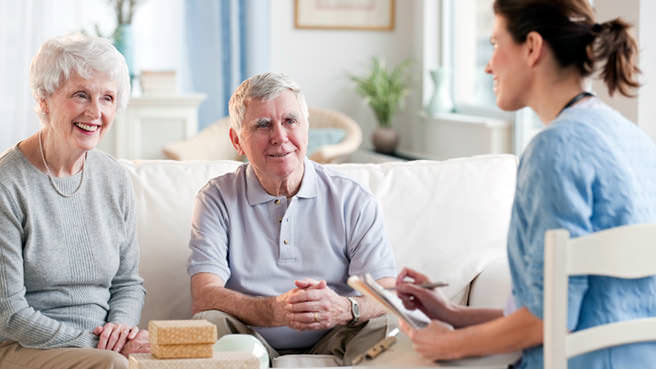 How to Find the Right Caretaker to Look after Your Parents
Before finalizing an agency or caretaker's service to hire a caregiver for your family, there are many factors that you should think of, and questions that you should ask. Some are listed below.
From How Many Years are they in Business
Some agencies are new and have experience of few months. On the other hand, there are few established ones, who are still in business past many years. The agencies that are years old will have employee-caretakers, who are well aware of the actual ways that can keep old people happy and peaceful. The newer the agency is, the less likely you will find experienced workers.
Always enquire about the actual months or years potential caretaker hiring service is in business.
Will it Require Making a Plan for your Parents or Will they Take Care of It
As people age, their requirements will be different from the rest and sometimes will also be unique. This will include the health condition of your parents, since not every aged person will suffer from Alzheimer's, heart related issues, breathing problem, etc. Sometimes that care might reach the stage where your parents require intensive care 24/7.
Always know whether the plan of taking care of your aged folks differ as per the requirement, or will it stay the same. If changed, then will it require paying extra for updating it or not.
License and Certification
When you plan to buy or renovate your home, you will find only such service that can provide you the license and certification to prove their authenticity in the market. The same goes for finding a caretaking service too. Since you will be trusting them with your parents or dear ones, etc. you should make sure that you have looked through the authenticity of any service, before hiring one.
Handling Some Emergency Issues that Might Have Occurred During Aftercare Hours
In-home care offering company will be provided by the caretaker for only few hours in a day, depending on your requirements. Sometimes, you might have to face some emergency situations wherein the health of your dear folks might start deteriorating anytime of the day or night, and you are nowhere near the place to reach them as early as possible.
During such cases, you will surely require additional help, since you cannot reach the place within few minutes. Know whether the service that you hire will offer additional hours of service, especially during some special cases, even if it is not explained in the working profile.