These days people mostly incline to cover the house floors with a nice rug or a carpet so that it looks beautiful. Also another plus point in doing that is the floor does not get dirty easily as the rugs or the carpet covers it properly.
One can buy rugs and carpets India online, but there are varieties of them available. One has to choose the perfect one according to their need. One can easily pick a carpet depending on the room floor they want to put on. It can match the wall colours and the other room decors.
But before that one needs to know the varieties of rugs and carpets that are available. There are different rugs and carpets available which belongs to different price ranges. The price range mostly varies depending on the material by which the carpet is made. Also the price varies depending on whether the carpet is machine manufactured or it is hand woven. If it is the former one, then it can be a lot cheaper but the handmade ones are very expensive. This is because it takes a lot of time to weave a carpet and it has intricate designs. Also the labour cost is also very high because it is not machine made. Yes, handmade carpets are expensive, but they are exclusive as well.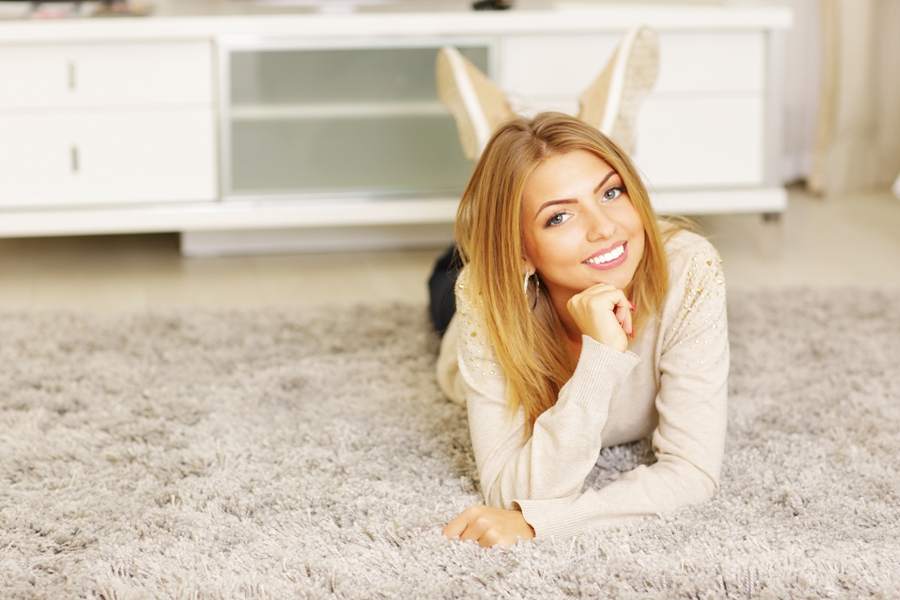 When you think of a carpet spread, then the most common name that emerges is the uncut carpet pile. This one is also commonly known as the Berber pile or the Loop pile. Here the entire loop remains intact on the surface of the carpet. These carpets are very much durable and they are also very easy to clean. One can use them for commercial purposes as they are resistant to stains. In fact, heavy usage also does not make them look worn out. But these carpets are not very soft in nature.
Before you decide on buying a rug there are certain things that you should keep in your mind. The carpet or the rug that you choose should be correct in size according to the floor space area. You also need to choose the rug material depending on your lifestyle. If you have kids and pets then you need to go for those materials which can be cleaned easily. If you go for dark colours then you should know that dark coloured rugs always make the objects look smaller and the light coloured rugs make things look bigger. So, you easily know what to do, go for the light coloured ones if you have a small room and vice versa if you have a bigger room.
Remember, buying a carpet or a rug also means one has to clean it at a regular interval. Dry cleaning with a vacuum cleaner is a must every week as they keep on absorbing dusts throughout the week.
One can always buy floor rugs online India and they can cover the hard floor with it to give a soft feeling to the room.