As the baby boomer generation ages, more and more of us have retirement-aged grandparents, parents, or other loved ones. Often work and school has led us away so that we are dealing with long distance relationships that make it harder to look after their best interests. Here are ways to help your elderly relatives avoid depression. Identify serious health concerns while helping them deal with the stress of hair loss and other changes as people age.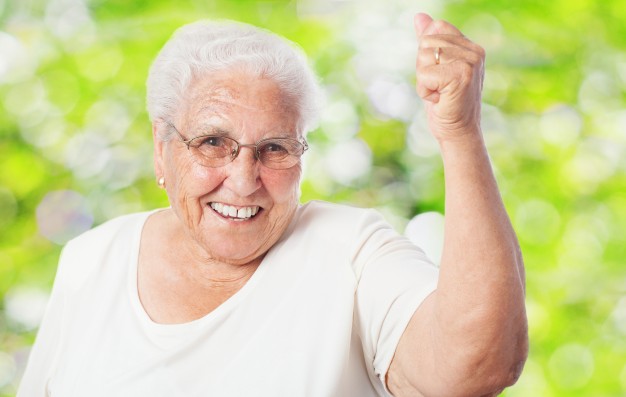 Look for Changes
Depression doesn't need to be part of ageing. By spotting problems early, it is easier to get your loved one the help they need. Often depression is caused by underlying medical issues or other problems that may be easily treated. The first step is knowing what to look for:
Notice any changes in attitude or underlying health. People often assume these are natural parts of ageing. In fact, many people are energetic into their 80s and 90s.
Expressing feelings of guilt, helplessness, irritability, hopeless or depression
Fatigue
Loss of interest in activities or friends
Memory problems
Insomnia or excessive sleeping
Change in eating patterns (overeating, loss of appetite)
Persistent aches, pains, or other physical symptoms
Find the Cause
Don't assume the symptoms above are normal or unavoidable. Seek a medical evaluation for your loved one to determine if here is a medical problem, aside from depression. Often medical problems are mistaken for depression. This is particularly common in the elderly. Doctors often fail to fully listen to symptoms and may assume the problems are normal for someone older. Only your loved one and those who know him or her are likely to appreciate subtle changes like lower energy or irritability.
Many common medical problems can cause depression. Hypothyroidism is one of the most common and is often missed by doctors and medical testing. Make sure doctors check to make sure there aren't underlying medical issues.
Nutritional deficiencies can be cause a number of the same symptoms as depression and people who are experiencing fatigue are even less likely to eat well. This can be a self-perpetuating problem as a poor diet continues. Monetary concerns and difficulty managing shopping trips alone can contribute to the elderly not maintaining a healthy diet.
Older people are more likely to have negative reactions to medications. In some case, they may be proscribed multiple medications that may interact, causing side effects. As people get age they also tend to react more strongly. Studies have found that older adults are often over-prescribed medications.
Depressed for a Reason
Once you've checked with doctors to make sure there is nothing physically wrong, look for other issues. If your loved one has recently experienced a big loss, the depression could be temporary as a result of a loss. For some older people, even without a major loss, they may be lonely after their friends have moved away or passed away over the years. For many, after they retire it can be challenging to figure out how to make friends and maintain interests. If these might be the case, investigate ways they could meet new people and find new activities. Volunteering could be a great way to meet people and find new purpose. Moving to a retirement community could help give a break to the routine and find more people with similar interests.
For some older people, they are reluctant to socialize because they lack confidence. Weight gain, lack of fashionable clothes, or other superficial items could be having a negative impact. If they are physically able, consider getting them involved with walking groups or other gentle exercise. A shopping trip could provide a fun outing together a be a chance for a wardrobe update. A new haircut could also do wonders.
Hair loss is another issue for many older people. In addition the common hair loss with age and male pattern baldness, many medications and medical conditions can cause hair loss. This can turn a lifelong social butterfly into a sad homebody. Fortunately, wigs for hair loss and toupees have come a long way and now provide comfortable, natural-looking options. Hair pieces can cover thinner areas to provide a more youthful look.
Making a Difference
Remember, depression and fatigue aren't normal parts of ageing. Make sure your loved one has the medical care and social interaction necessary to lead a long and joyful life. Fortunately, it has become easier than ever to find solutions. If the doctors do determine your loved one is depressed, there are plenty of treatments available. Remember, if you think there may be a problem, a visit to the doctor is the first place to start.