Every couple deserves a perfect wedding. There goes a lot into planning a wedding that is complete in all aspects. However, there may arise some problems that can cause a big mistake. Small mistakes go unnoticed when the wedding is arranged in the otherwise good plan, but a severe mistake can unmake everything. Thus, it is important to flawlessly plan for a successful wedding.
Budget
A wedding should be thought about by proper budgeting. Everything comes at a cost, but weddings need not be expensive. They can be classic when invested in something that interests you yet affordable. The type of wedding you want, how much you want to spend are a few questions you may want to ask yourself.
This will help you to cover all the expected and unexpected expenses that include, rental supplies, hall arrangements, decorations, marriage registration, catering, music, photography, marriage favors etc.
Plan Early
When you know you are going to get married at the time and day set as per the discussions, it is important to plan early. This will give you quality time to think about what all you want you the wedding day. Things may seem simple from far, but when the dates come closer, you have to hurry and order something out of the blue that can ruin the day. So, in order to avoid the last minute rush, keep it calm and frame out plan that can be executed over a period of time.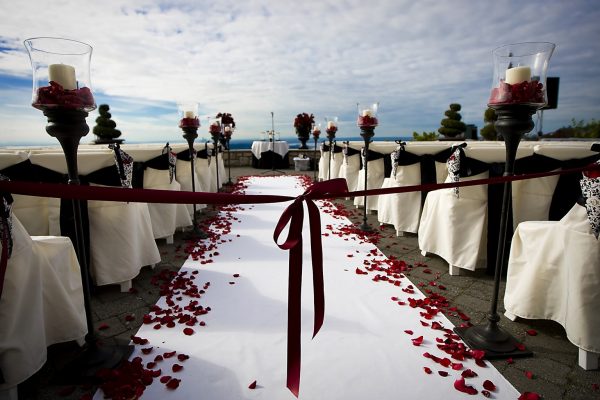 Delegate The Work
Next step in making a memorable wedding come true is to delegate the work to people you trust. A wedding does involve a lot of work that is not possible to handle by oneself. Moreover, work done by many will give you more intricate ideas to make things better. So, cut out the necessary tasks and entrust them to your friends or family.
This helps out, especially when you have them experienced their own wedding. They will know what can go wrong, what to expect, what not to expect, how to manage guests and how to make sure there are surplus supplies to prevent any scarcity.
Timely Arrangements
Getting work done is important, but getting them timely done is most vital part. Imagine the rental supplies come half way into the wedding that looks very odd. Ensure you place the order after making it certain that the requirements come well in advance rather than showing up abruptly. Sometimes delay in photographers reaching the wedding venue will cut short the memories that can prevent some picturesque copies coming alive.
Make sure the caterers, musicians, florists and decorators come at the scheduled timings. It is always better to call them to arrive an hour or two prior to the wedding time or before the guests start pouring in.
Expect The Unexpected
You can't trust the sun or rain. They are free to come anytime. So preparing for natural adversities will keep the wedding going on as per the plan. This is especially important if you are planning an outdoor wedding.