Sikkim is an important tourist destination with numerous natural, adventurous and spiritual spots. Make sure that the tourist package of Sikkim is chosen when one of the following festivals takes place so that culture of state is experienced to the fullest.
Loosong – This festival is celebrated by the Bhutia and Lepcha communities of the Sikkim. It is mainly celebrated in the month of December to celebrate the harvest by the local people. Colorful 'Chaam' dance which is held at various monasteries is the highlight of the festival. Events like archery competition are another important part of this festival.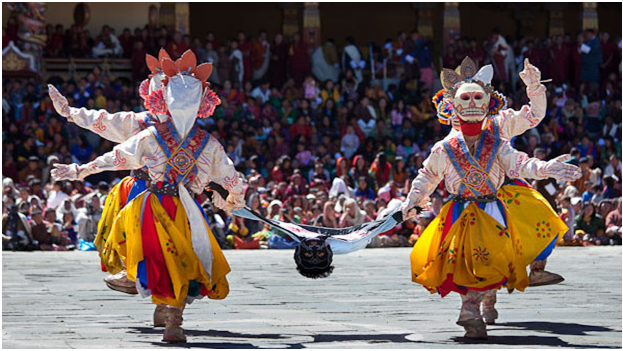 Losar – The festival is celebrated in Sikkim mainly in the month of February. It marks the beginning of the Tibetan New Year and is celebrated for about a week. The festival spreads joy and amusement through activities like yak dances, lama dance and picnics etc. A type of greeting referred as sampa can also be observed in Sikkim where screams of Tibetan greeting 'Tashi Delek' can be heard.

 Tihar – It is celebrated during the time of Deepavali with a twist from Nepalese culture. First day is observed as 'Kag Tihar' in which crows are offered rice and are garlanded if caught. Second day is celebrated as 'Kukkur Tihar' on which dogs are garlanded as a form of respect. 'Gai Tihar' or cow festival is observed on third where cows are garlanded and their horns are painted as a form of worship. Fourth day is witnesses with the garlanding of the bulls.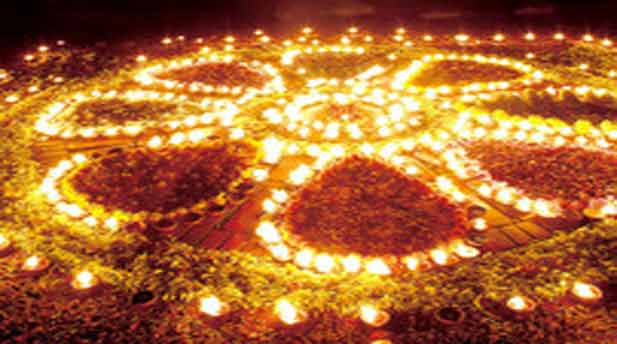 Maghe Sakranti – It is the Sikkim version of the important Indian festival 'Makar Sakranti' and takes place on 14th January every year. Grand carnivals are held at multiple places including Jorethang, Rorathang and Saramsa comprising big rides, stalls and foods and articles along with games and dance. The grandeur of the fairs is increasing each year addition of more activities and performances. Taking a dip in confluence of river is also a religious ritual which is performed during this festival.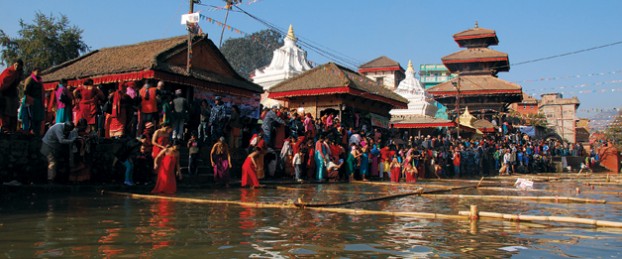 Pang Lhabsol Festival – It is usually falls in August or September and is considered one of the most important festivals. The festival which is dedicated to Mount Kanchendzonga has quite mystical history associated to it. The dance performances are witnessed with performers boasting heavy colorful masks and costumes. The deity represented in the dance riding a snow lion and wearing crown with a crown of five skulls. Comical characters called atchars which are aimed at entertaining the audience are also part of the dance.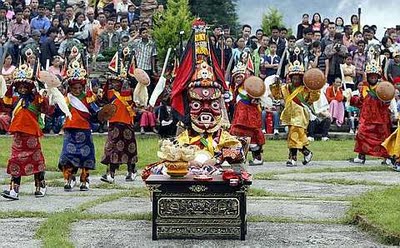 Tourist Festivals – Various festivals aimed to entertain the tourists are also organized each year by the Sikkim government. One such festival is Gangtok Food and Cultural Festival which takes place in December and comprises food, dance performances, music which gives the tourist an essence of local culture.
International flower festival is another tourist festival where numerous rare varieties of gladioli, orchids, ferns and rhododendrons can be observed. Entertainment and food are also major part of this festival. This takes place in the month of April or May and is guaranteed to refresh the mind, soul and body of the visitors.
Khangchendzonga Tourist festival is also an important event which takes during 24-26 December each year. Various adventurous activities like mountain biking, kayaking and white water rafting etc are part of this festival. To help the tourists in exploring the local flavor, there are also several stalls of costumes and food.
So, do not just limit yourself to the regular tourist spots during your Sikkim tour but indulge into these local festivals to experience the culture of this beautiful state in most vibrant manner.